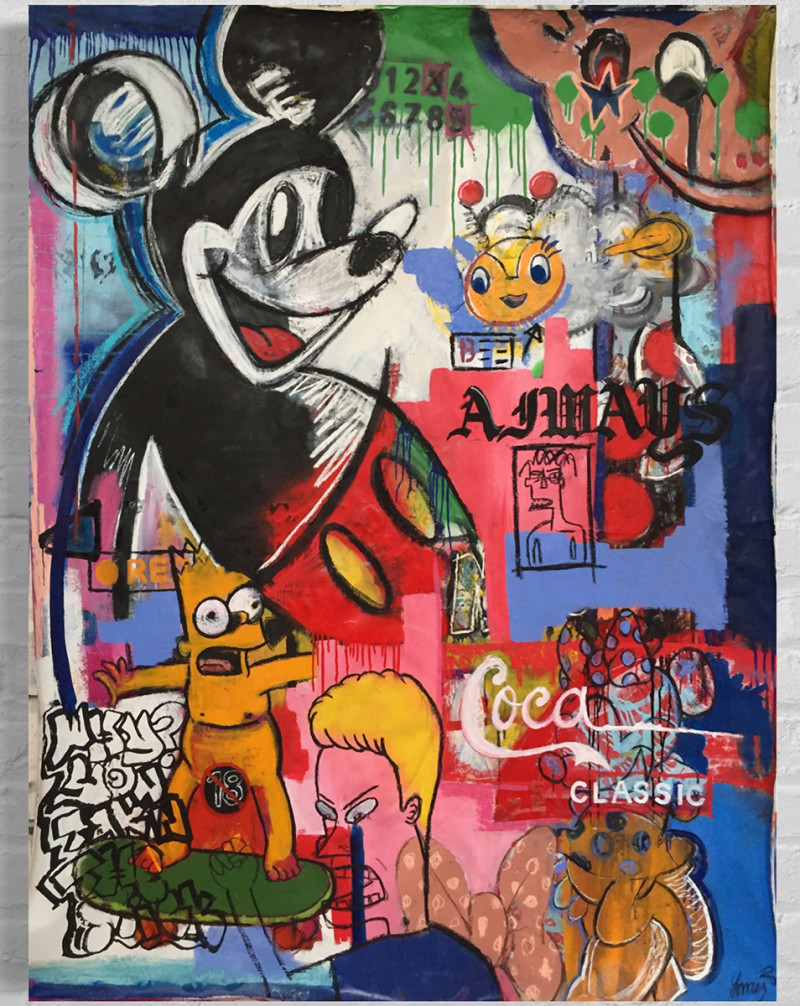 The human spirit shines through by Alessia Belsito-Riera
There are limitless approaches to artmaking and the Parkin Drawing Prize is a testament to this. A re-used ironing board cover, Bell original tea, piano keys, harakeke, bricks, and potato bags make up just some of the materials used to create the 500 works submitted to this year's competition. Of these, 86 have been shortlisted, and only one will be announced the winner of the 2023 Parkin Drawing Prize on the 1st of August. A large selection, including the winning work, will be on display at the Academy Galleries from the 2nd of August until the 3rd of September.
The national competition, now in its 11th year, promotes excellence and innovation in drawing in all its forms, processes, materials, and ideas. Founded and generously donated by arts patron Chris Parkin in 2012 after he discovered the New Zealand art world was missing a substantial drawing award, the $25,000 Parkin Drawing Prize now plays an important role in fostering drawing practice in Aotearoa New Zealand.
"It's once again thrilling to see such a strong number of entries with a range of media used," Parkin says. "It goes to show that in the face of adversity, creativity in all its forms seems to thrive, and the human spirit shines through."
Entries have been received from Kiwis throughout New Zealand and overseas, including Europe. The selection panel comprises artist Matt Gauldie, Dunedin Public Art Gallery curator Lucy Hammonds, and art curator and former gallery director Helen Kedgley.
"I am always amazed to see what inspiring ideas are presented. I'm also amazed to see the impressive level of technical ability and draftsmanship out there," Gauldie says. "From highly conceptual installations to traditional drawing on paper, there is a place for all art approaches to drawing in the Parkin Prize exhibition."
Gauldie has been involved in the Parkin Drawing Prize for three years and says that every competition, "dozens of artworks come in that respond to current issues and events that may have occurred or impacted society during the year." COVID lockdowns, the Ukraine crisis, and even recent weather disasters have made it in. Guthrie says that AI has also been a hot topic in art these days and that "advances in technology for new ways to make art" are often reflected in submissions.
All the works in the 2023 Parkin Drawing Prize shortlist will be for sale.
"I always hope artists take up the opportunity to enter because not only will they have a chance at receiving an award with some good prize money, but their work will be showcased to the general public in a month-long free exhibition with the chance to have their works sold," Parkin says.
Many of the artists are not represented in any gallery, so the exhibition at the Academy Galleries is a unique opportunity for admirers and collectors alike.
"Visitors should go into this exhibition with an open mind," Gauldie says. "My hope is that visitors are encouraged through the art to think about new things, to feel an emotional response, or to be challenged to consider new ways of looking at the world around them."