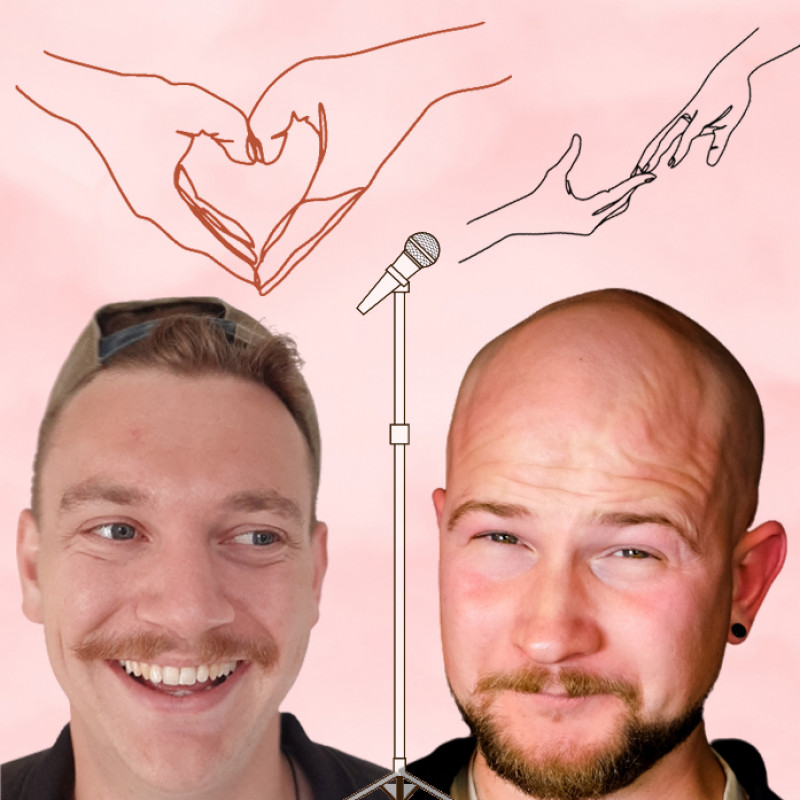 Love in the time of comedy by Alessia Belsito-Riera
In preparation for their stand-up taping on the 16th of February, Patch and Fitz, one of Wellington's beloved comedy duos, are pairing up with Hashigo Zake Loungeroom for a Valentine's Day special.
Both Patch and Fitz got their starts in the Wellington comedy scene doing open mic nights around the city. The pair met at one of these very evenings and it was love at first joke. "We both have a similar style and crack each other up. We riff really well together", Patch explains. They have done numerous shows together since their union. They both cite their passion for connecting with the audience and "getting people on board with their ideas" as what keeps them loving their craft.
Consumed with preparations for their upcoming comedy taping, Patch and Fitz are focusing primarily on gaining momentum for a professionally filmed special. The ideal outcome would be for a New Zealand network to pick up the content, but they'd settle for Netflix or HBO too. Either way they are bringing their best material out for the special occasion.
Patch and Fitz Love Stand-Up will consist of two shows during the season of love on Saturday the 11th and Tuesday the 14th of February. The pair enjoy Hashigo Zake's intimate venue and describe it as "one of the best comedy venues in Wellington". Patch says to expect a "loose and interactive type of show to help us prep for the big night"!