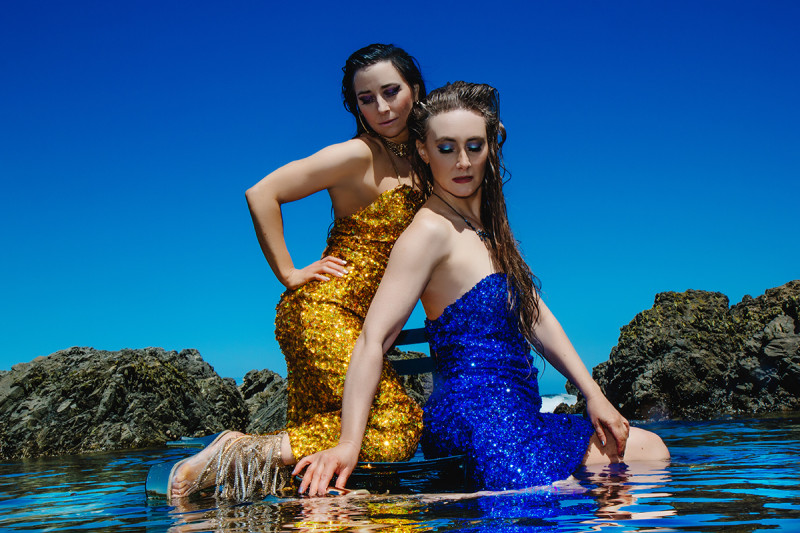 Get your sparkle on by Madelaine Empson
New Zealand's longest-running cabaret and burlesque show is back in action for 2023, kicking the year off with a bang in Caburlesque: Rock & Rhinestones. Deck yourself out in bling and head down to The Fringe Bar on the 4th of February to see pole performances, belly dance, silks, and so much more.
Caburlesque has been dazzling audiences for more than 10 years, and occasionally, producer Adrienne Lindsay likes to take a look back on past themes.
"The original Rock & Rhinestones show was in February 2015 and was so popular that it spawned other variations, but this time it's all about the rock", says Lindsay, a child of her times who loves rock music, especially from the 70s and 80s.
The variety spectacular will feature a soundtrack from the likes of Billy Idol and Joan Jett, with performers aglow in the reflected light of rhinestones. The line-up includes Body Electric Pole Dance Studio owners Maree and Giada, who'll take their amazing pole feats to the stage as besparkled and loveable rhinestone cowboys; Pip E-Lysaah & The Red Queens, embodying rock and roll video vixens in Gold Duet; Silver Phoenix, who'll pay homage to not only Billy Idol but Patrick Star from SpongeBob SquarePants; and a sensual ode to the joys of touch from Velma Cherry… to name but a few!
Hosting this rockin' event is none other than the one, the only, Sadie Von Scrumptious.