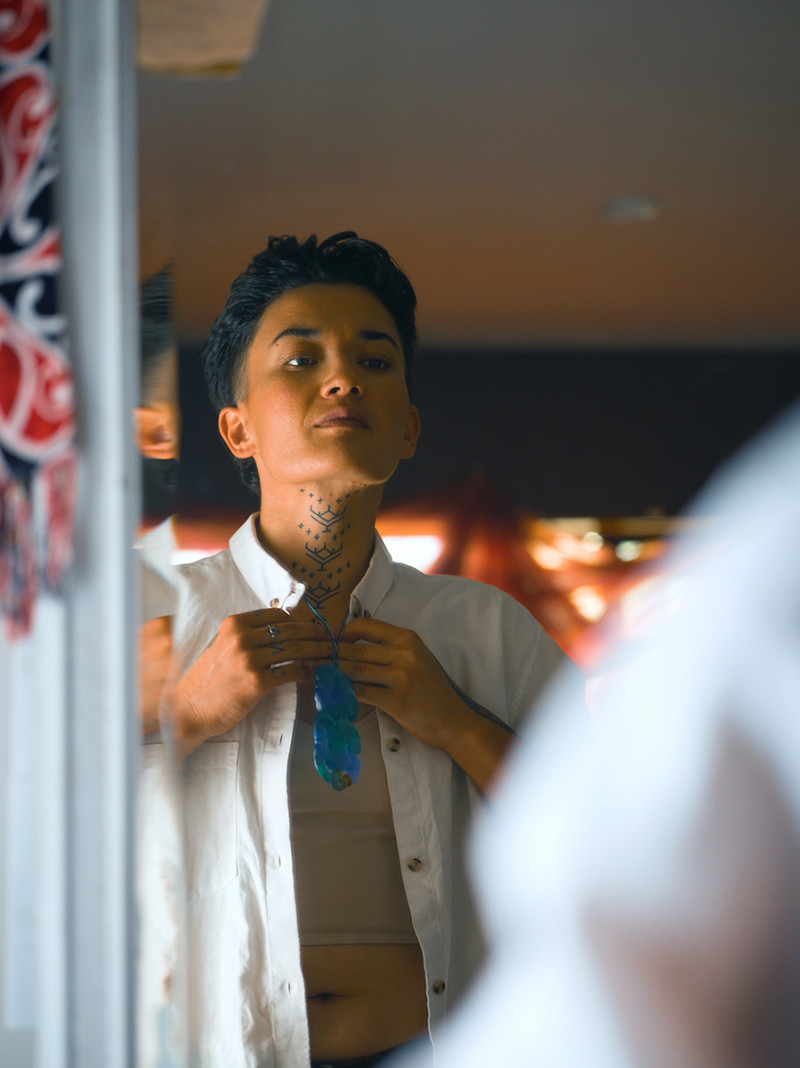 Young filmmakers find their footing by Sam Hollis
Someday Stories is a creative development platform that helps young emerging filmmakers find their footing. Its fifth iteration includes six short films released throughout September.
Part of the innovative The Outlook for Someday project, Someday Stories seeks to support creatives between the ages of 18 and 29 who have not previously received production funding for a film. With support from NZ On Air, Te Māngai Pāho, and the New Zealand Film Commission, these budding filmmakers are given an opportunity to tell intimate stories, receive mentoring from industry professionals, and upskill in the process.
Amongst this year's crop is He Takatāpui Ahau, written and directed by Wellington-based filmmaker Alesha Ahdar. The heartfelt drama brings the conversation of gender diversity to the marae when Blayke, a takatāpui (LGBTQIA+) non-binary character portrayed by Jordan Walker, decides to go back to their tūrangawaewae knowing they may not be accepted for who they are.
The film was shot in May with a cast and crew consisting of 70 percent LGTBQIA+ people and 75 percent who whakapapa Māori. Ahdar came up with the concept while working alongside a whakawahine (trans woman) on an episode of Marae DIY for Māori Television.
"I had heard of so many stories of trans and non-binary people who aren't accepted on their marae. So the idea came to me in a kind of spiritual moment where I felt like we as Māori need to think about and talk about gender diversity on our marae, because there's no consistency," Ahdar says.
He Takatāpui Ahau, along with the five other films featured in this year's Someday Stories, are now playing on Māori Television On Demand, PlayStuff, Radio New Zealand, and at www.someday.co.nz.