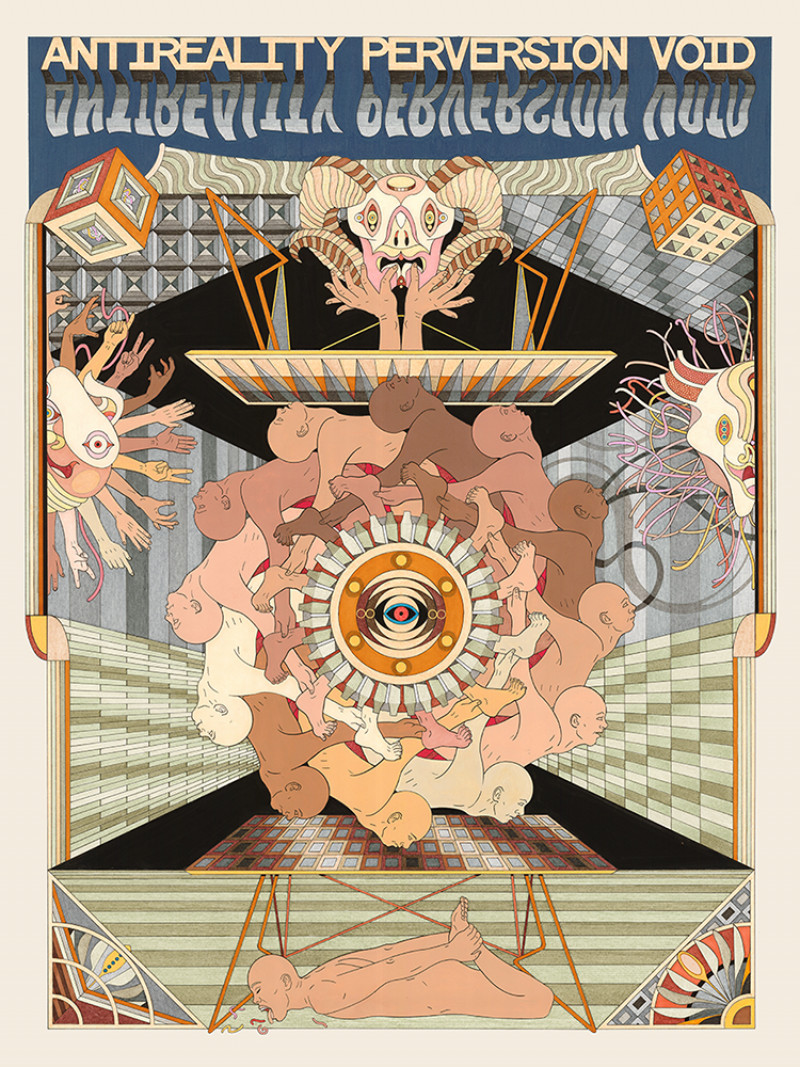 Wormhole pottery by Finlay Langelaan
Antireality Perversion Void is on now at City Gallery Wellington Te Whare Toi until the 23rd of April. Combining the ceramic genius of Janet Beckhouse, Emily Hunt, Rose Salmon, Nichola Shanley, and Laurie Steer, Jess Johnson has curated a bizarre and confronting exhibition that draws on themes of science fiction, mythology, and the nature of reality.
"I wanted to create an exhibition of punk ceramics by artists whose work I've admired for a long time," Johnson says. "It's the antithesis of traditional ceramic shows where the objects are usually displayed on uniform white plinths in brightly lit spaces."
Nothing about Antireality Perversion Void is uniform or traditional. The exhibit presents an intersection between worldbuilding and clay working, a liminal space that asks after the relationship between ceramic vessels and the speculative futures they may hold. Macabre constructions in Gothic style blend seamlessly with the brightly coloured angular forms they sit upon. Johnson has created an immersive, playful space to frame these works that pays homage to the horror volumes she grew up reading.
Antireality Perversion Void challenges the audience's perceptions and pushes them to interpret it however they wish. "I'm a little resistant to being told what to do so don't have any interest in dictating how an audience might respond," Johnson says. "I think it's up to other people whether they think it's important to see."
The exhibit cannot be fully appreciated passively; it invokes and requires reaction.