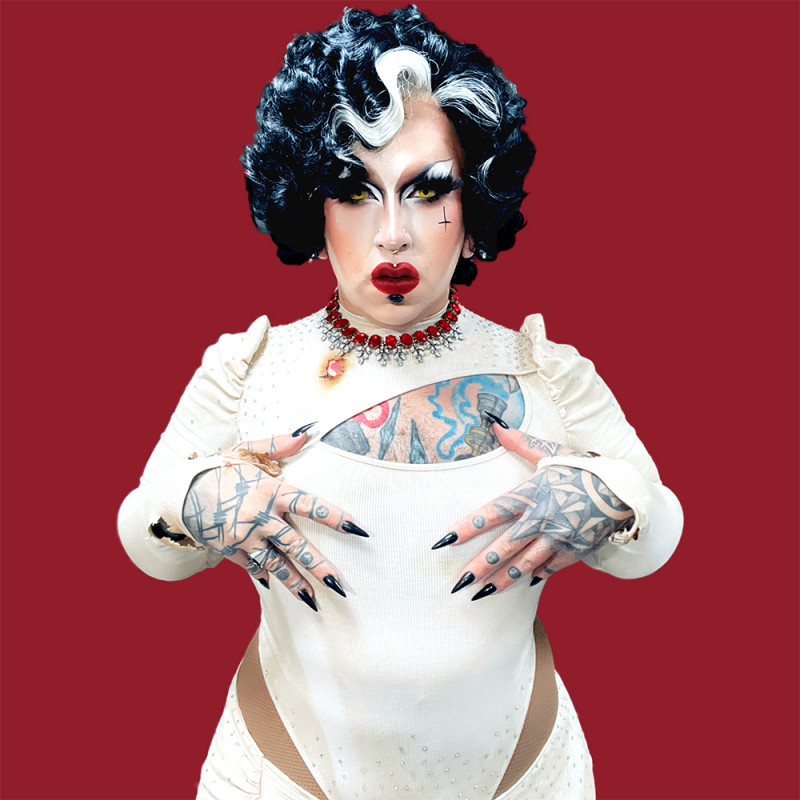 Welcome to The Drag Parade by Alessia Belsito-Riera
When I was a young one, my whānau took me into Pōneke, to see an emo show. It's on the 18th of November at Ivy Bar and Cabaret, so join The Drag Parade!
You may have missed out on My Chemical Romance concert tickets earlier this year, but The Drag Parade – A My Chemical Romance Drag Show is here to hit the nostalgic sweet spot and bring you straight back to the good old days of 2006.
Brought to the emos of Te Whanganui-a-Tara by the matron of monsters Amy Thurst [pictured], producer of Peacocking, Monster Mash, and Antipageant, The Drag Parade stars some of the capital's most celebrated drag queens, kings, and things.
Performing alongside Amy Thurst are Yonic Kunt, the aunty you've always dreamed of; sad boy Homer Neurotic; Daniel the Devilish Drag Thing; and Darryl Parton, the yee to your haw.
"Now, come one, come all to this tragic affair. Wipe off that makeup, what's in is despair. So throw on the black dress and mix in with the lot. You might wake up and notice you're queerer than you thought," Amy Thurst paraphrases.
This show is for all the millennials, all the emo kids, and all those who know their dark eyeliner, crazy hair, and ripped skinny jeans aren't just a phase. In the words of Gerard Way himself, "Here is my resignation, I'll serve it in drag, you've got front row seats to the penitence ball!"