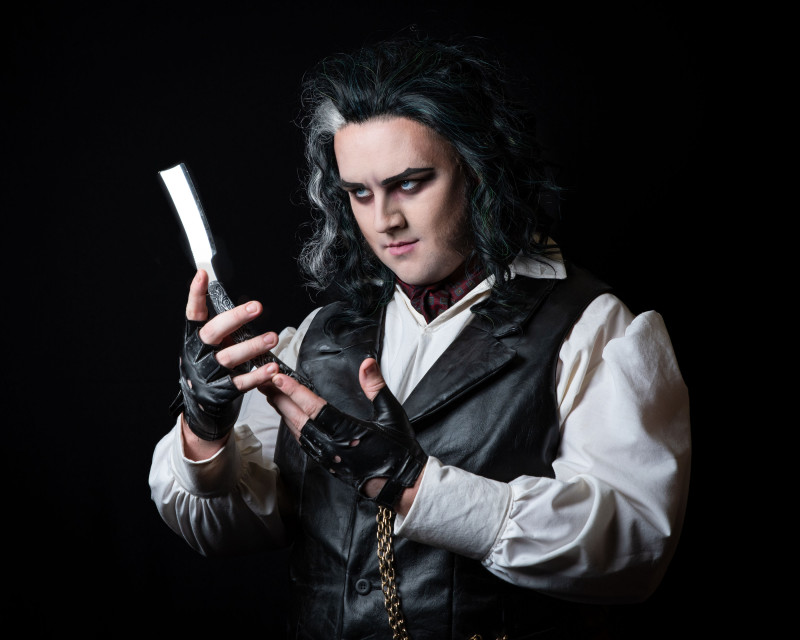 Watch your neck by Madelaine Empson
Keep your guard up and eye out for the meanest, most murderous barber of Fleet Street, who'll be roaming the halls and setting up shop at the iconic Civic Theatre in Ōtaki from the 24th of August to the 9th of September. The Ōtaki Players Society is bringing Sweeney Todd: The Demon Barber of Fleet Street to the region for the very first time, so do watch your neck.
With music and lyrics by Stephen Sondheim and book by Hugh Wheeler, Sweeney Todd opened on Broadway in 1979 and has since been performed all over the world. This local production is directed by Peter Carr, with musical direction from Graham Orchard and Andrea King, and stars Dominic van den Berg, Tracy Wills-Wright, Maddie Hawley-Stone, Miles Harrington, Anthony Tautari, Frankie Vidulich, Nick Edwards, David Garwood, and Tua Faavale.
Carr says it's "a joy to have such a talented cast and superb musical directors", because Sweeney Todd demands a complex stage.
"Something like 19 scene changes in act one alone. From grave to docks to pie shop to lunatic asylum, to murderous barber chair, meat grinder, and body-sized oven. Throw in a manic Italian barber, a flagellating judge, a lovestruck couple, an insane beggar, a harmonium-playing beadle, Tobias, passersby, victims, and of course Sweeney Todd, Mrs Lovett, and our fabulous ensemble."
Oh, Carr adds, "and blood".
Experience a wild ride through a gripping, grisly world of revenge, retribution, and meat pies with Ōtaki Players.