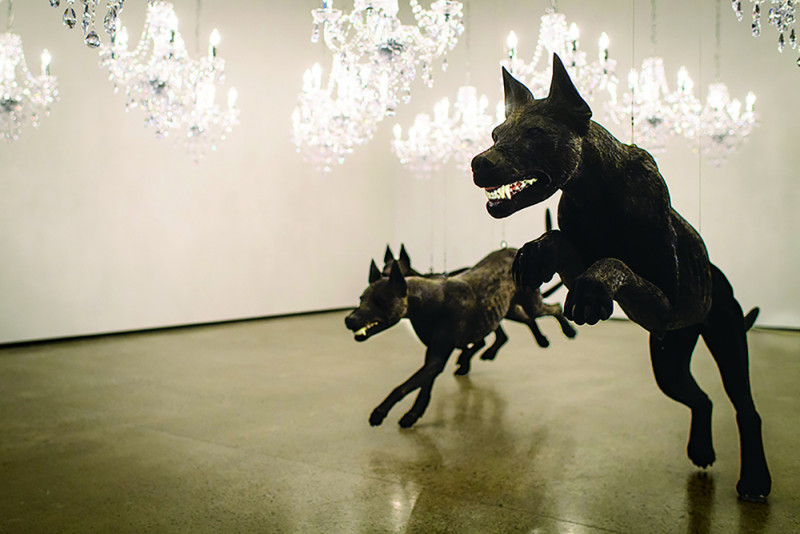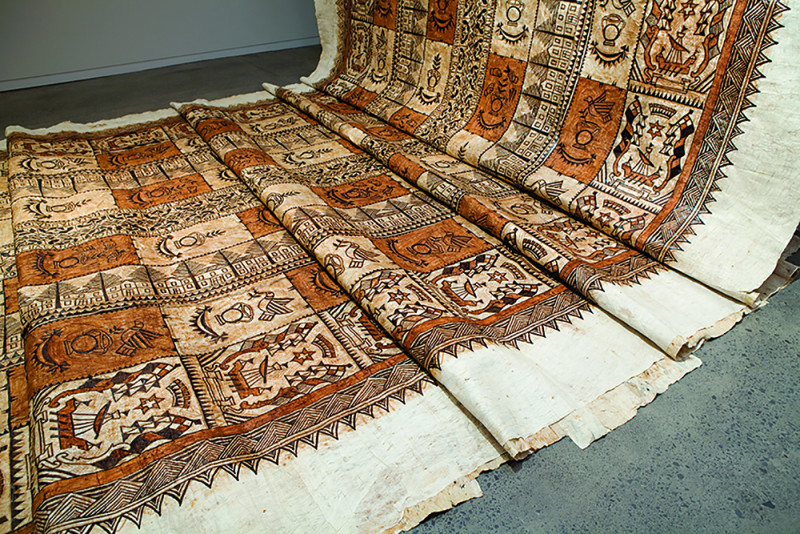 Walking backwards into the future by Alessia Belsito-Riera
Pātaka Art + Museum is celebrating its 25th anniversary! With a stacked events calendar throughout the month of October as well as a new book and a retrospective exhibition both entitled Ka mua, ka muri. Looking back, moving forward: 25 years of Pātaka, the Porirua gallery and museum is the place to be this spring.
Running until the 23rd of October, Ka mua, ka muri. Looking back, moving forward: 25 years of Pātaka profiles Pātaka's achievements over the last 25 years while simultaneously shifting its gaze forward towards the next. The establishment will continue to champion emerging and established artists, make space for Māori and Moana art, and forge new connections here and across the globe.
"In the 25 years since Pātaka opened, the arts sector looks a little different. Māori and Moana art – a central pillar in Pātaka's exhibition and collecting history – has more visibility across art spaces in Aotearoa," director Ana Sciascia says. "Pātaka has always done what wasn't possible elsewhere, and as the sector catches up, our sense of what is possible at Pātaka must now also expand and extend."
"We also share a living chronology of our exhibition programme – a whakapapa of our exhibition history," Sciascia continues. 25 posters from 25 exhibitions selected from the 25 years of Pātaka's activity are also included.
Sciascia says that they had over 800 exhibitions and 22,000 collection objects to choose from, adding that some were obvious choices. "Forever Buck Nin was one of those exhibitions," she says. "It was included not only as it was the very first exhibition when Pātaka opened in 1998, but is an example of where we've championed senior artists with significant survey exhibitions and made space for Māori and Moana art to come to the fore."
Other choices include Wi Taepa: Retrospect (2008), which "reminds us of the value of celebrating and acknowledging the contribution of artists who have had a long and meaningful connection to Porirua." Dark Horizons (2017) recalls that "our communities also benefit from experiencing international art and perspectives that offer a different take on the world." Whereas the 2021 exhibition If the shoe fits "reveals the local stories and talent that emerge when people are given a platform."
The book Ka mua, ka muri. Looking back, moving forward is edited by Ioana Gordon-Smith and Ana Sciascia and highlights 25 exhibitions and 25 items from the collection. The book commemorates this momentous occasion forevermore.
Both the book and the exhibition serve as an opportunity for Pātaka to acknowledge its artistic whakapapa as an institution, Sciascia says, which has an impressive legacy of artists, curators, staff members, funders, partners, and, of course, community members.
As the title from the whakataukī or Māori proverb 'Ka mua, ka muri' (walking backwards into the future) suggests, Sciascia says that in the years to come, Pātaka should reflect and look to the past to inform and inspire its future.