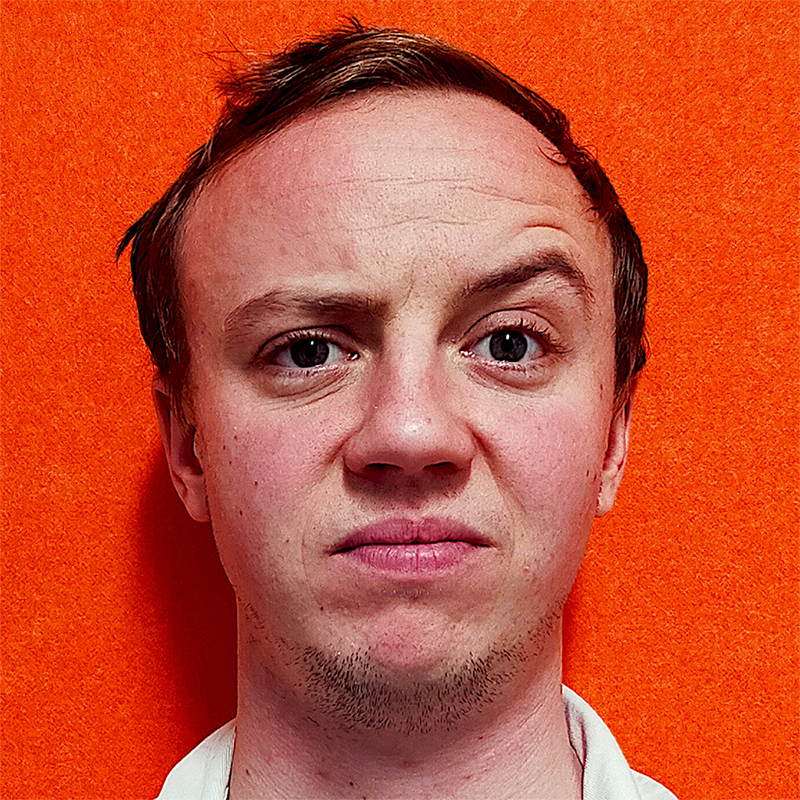 The making of one's self by Madelaine Empson
Over the last six years, a feature film has been in the making about Adam Rohe's life and gender transition. Filmmaker Ben Sarten has followed the transgender actor, director, and clown through doctor's appointments and surgeries, psychosis and the everyday via hours of footage. Some of it didn't make the cut… but it does make for great theatre.
Man Lessons: The Live Show combines live performance and film into a striking work of empowerment at BATS Theatre from the 11th to the 20th of August. Aiming to demystify the trans experience while elevating a trans story of success and celebration, this is the third shot Rohe and his team – co-creator Sarten, theatremaker Neenah Dekkers-Reihana, new dramaturg Eve Gordon, and producer A Mulled Whine – have taken to get this delicate biographical show out to audiences.
Rohe isn't going to try to be big about it. He says the last time the show was cancelled was really hard. After trying every mental trick he had – including thinking the "nerdy and marginally toxic 'surely there's a reason for everything'", Rohe took his internal momentum and smashed out the most difficult bits of the story and script on his own.
"I free-wrote about 20 pages, which – very surprisingly – made it almost unedited into the first complete draft of the script. So the momentum without the tangential demands of a production week meant that I did some pretty incredible writing."
Despite the turbulence and pressure, Rohe says he's feeling better than ever about the show.
"I care about this piece very much. I've never been so vulnerable on stage. I can really see the shape of it, and am starting to believe in it for real this time."