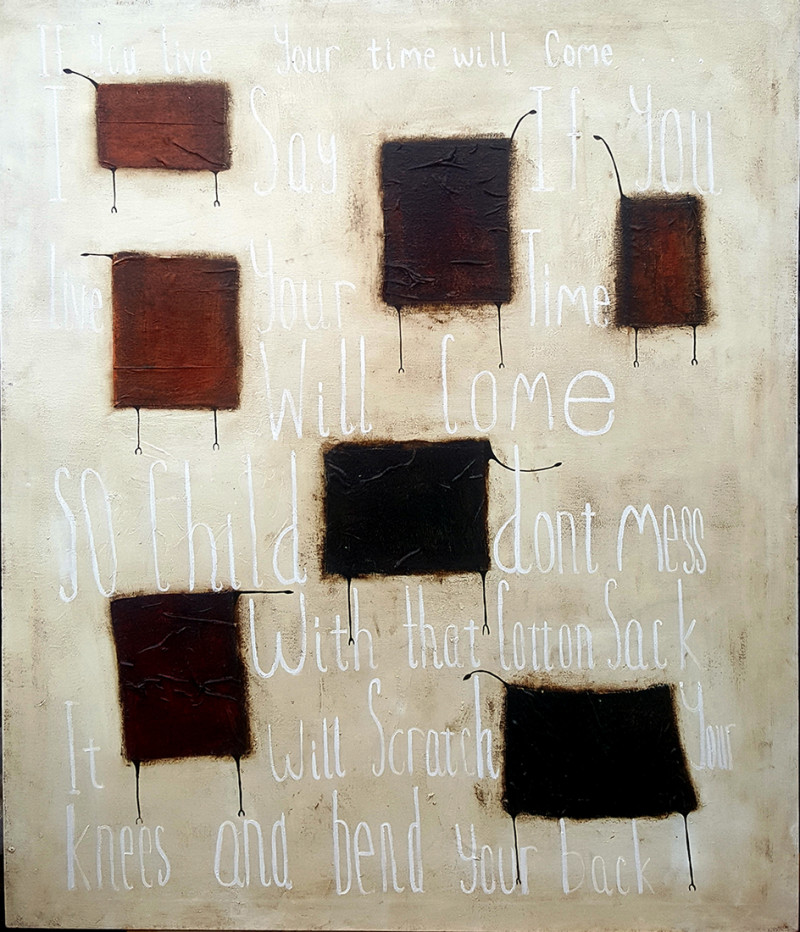 The king of quirk's latest work by Sam Hollis
Artist Paul Vincent first heard the music of American blues legend Mose Allison during a visit to the Wellington Public Library. His selfless and subtly ironic songs transported him, and soon inspired a new series of paintings, In the Mose, which is on display at the Exhibitions Gallery of Fine Art on Brandon Street until the 19th of February.
Known to many as the 'king of quirk', Vincent's paintings have always revelled in the spontaneity and randomness of everyday life. Prioritising lines, shapes, and patterns of words, his artworks are lyrical, much like Allison's songs, which he quickly related to.
From his listening sessions, Vincent found "a sense of peace and understanding through short little philosophical songs (glimpses into a wry and humorous mind)… I have this idea that he liked Backgammon and other games, so I've started adding those elements into the paintings".
Vincent's work is consistent in its colour palette, often emphasising red, brown, and beige. At a glance his choices seem minimal and restrained, but a closer look reveals a myriad of tonal nuances.
"I try and try to go higher key with colour," he says. "Sometimes I'll go brighter, but then I feel like things are just wrong. Maybe when I grow up it'll be different."
Vincent says he has a desire to create his works with a more improvisational approach, yet sometimes struggles to break away from his method.
"I felt sometimes like I was playing Bridge… I want to go into stream-of-consciousness stuff. Ahh, the never-ending war."