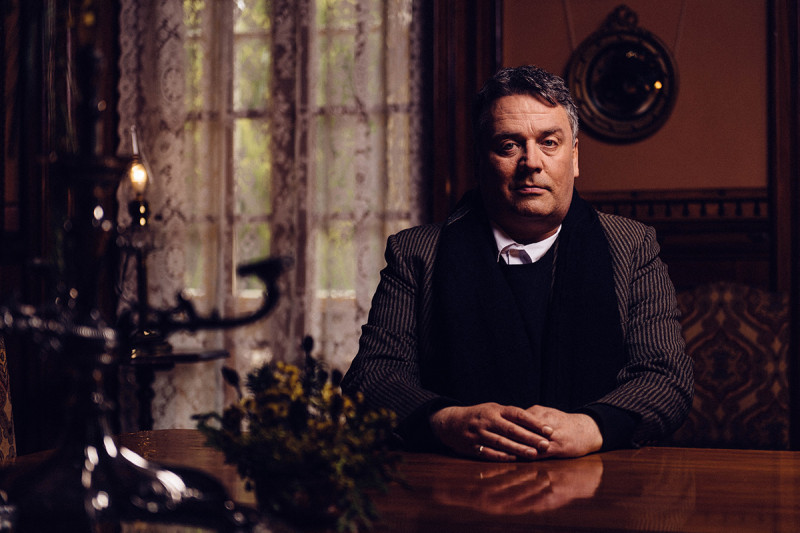 The Chills are on fire by Madelaine Empson
Dunedin cult rock band The Chills are back with their seventh studio album, Scatterbrain. Hot on the heels (ish) of the hugely successful release of Snow Bound in 2018, they'll tour the starkly honest album to St Peter's Village Hall in Paekākāriki on the 6th of May and Meow in Wellington on the 7th, playing what singer-songwriter Martin Phillipps calls "a mixture of the best of the old and the new".
"It's a great time to catch The Chills", he says. "We're just on fire at the moment."
What chapter do you feel Scatterbrain represents in your life and the life of the band?
I've only lost two members of the band in the last 20 years, so this is a stable line-up. It's the third album that we've done and there's been a process working through that of establishing an understanding of how we work in the studio, trusting each other more. This has been a big step in terms of me being able to step back a bit and allow the talents of the band to shine through. It's been really rewarding for me. On the more personal side, the material is about – at 57 and having had health issues – themes of mortality and realising what may or may not be possible in the remaining years.
Sonically, how do you express coming to terms with mortality? What does the album sound like?
We worked with Tom Healy from Auckland, who's an excellent producer. We understood that we wanted to be pushed beyond our safety zone and find what The Chills could sound like in a more contemporary sound setting. It worked. The response from people who know our material and are familiar with the new album is that it's probably the best-produced Chills album ever.
I read that 2020 got in the way of production somewhat?
It was a mixed blessing, because we were four days out from finishing the record when lockdown happened. Tom Healy just made it back, I think he got the last flight out of Dunedin or he would have been stuck with us. What it meant was that we were able to send sound files round to each other during these lockdowns and focus on something that was positive. It made a coherency out of the record that I'm not sure would have been there if we hadn't had that extra time. I'm really pleased – because I live alone, not having had that project on my mind to focus on would have been a much darker experience of lockdown.
How are you feeling about the upcoming tour, particularly the Wellington stop?
There's something celebratory about Chills gigs now anyway. It's not just nostalgia, it's something special that's moving forward. Wellington is always special, it's the place of my birth where I used to go for family holidays, visit the grandparents. It's always great to come back, I'm really looking forward to it.