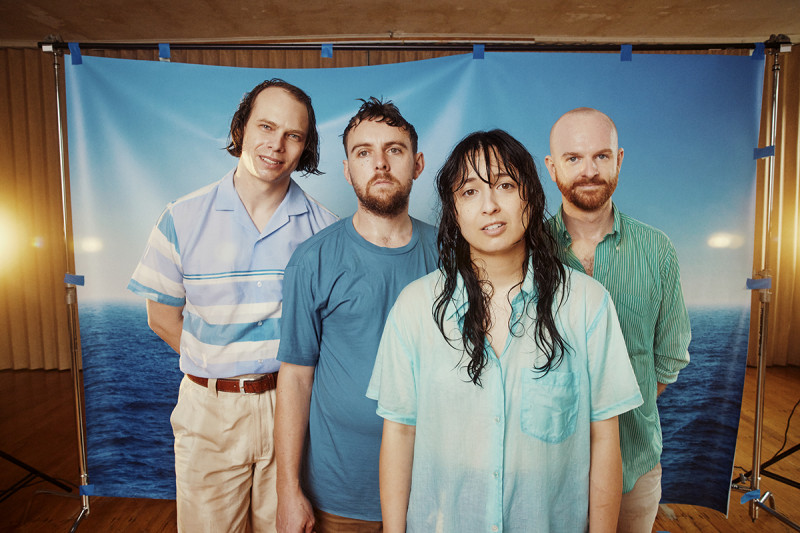 Step back, see it all with The Beths by Madelaine Empson
When The Beths first set out on the music scene, vocalist and rhythm guitarist Elizabeth Stokes says their "greatest pie-in-the-sky ambition was to play at the local dive-venue in 50 cities across the world".
"We've definitely ticked that box now!"
The New Zealand indie-pop band has ticked a heck of a lot more boxes since creating a global stir with their 2018 breakthrough album Future Me Hates Me, touted by Pitchfork as "one of the most impressive indie-rock debuts of the year". The Beths have played to sold-out crowds around the world, won a host of national music prizes and nominations, and graced festival stages like The Great Escape, SXSW, Splendour in the Grass, Latitude Festival, and more.
"It's funny to think we would have ever envisioned where we are today", Stokes muses.
Where they are now is anticipating the release of their third album Expert In A Dying Field, a collision of power-pop and skuzz housing 12 guitar-laden jewels. Out in just a matter of days on the 16th of September, Stokes says it's hard to tell what an album is about while you're making it.
"It's like painting a picture up close but you can't see the whole thing until it's finished and you can step back and really see all of it."
Sifting through it now, Stokes can feel themes emerge of change, loss, and how to cope with them.
"And a bit of just... spiralling, which I feel like is a theme of my songwriting generally."
The Beths kick off the New Zealand leg of their release tour in Wellington at The Opera House on the 23rd of September.