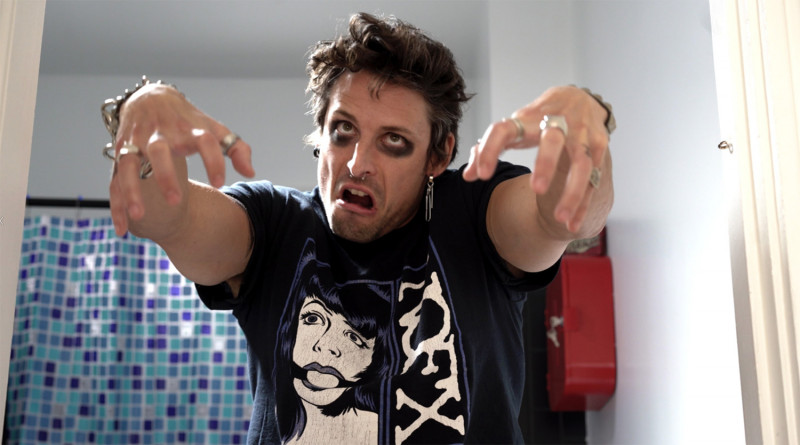 Show Me Shorts! by Harry Bartle
New Zealand's biggest little film festival is back. This October, Show Me Shorts Film Festival will screen the very best short films from Aotearoa and around the globe at 36 cinemas nationwide, including The Embassy Theatre and Light House Cuba here in the capital.
The festival's 17th edition will be its largest ever. Festival director Gina Dellabarca says this is a credit to the growing popularity of "one of the best short film festivals in the world" and the drive of filmmakers near and far.
"We had our largest number of submissions ever this year with 2194 entries. This is a testament to the unstoppable creativity of filmmakers, who managed to complete their work during a pandemic."
The programme includes a combination of short films and music videos. The 92 chosen creations span a wide variety of genres and include works from talented filmmakers from 27 different countries. Kiwis are stealing the spotlight too: local directors with established careers such as Mark Albiston (Datsun), Ivan Barge (Blue Smoke), and Stephen Kang (Breathe) will showcase their new films alongside up-and-coming directors like Jennifer Te Atamira Ward-Lealand (Disrupt) and Siobhan Marshall (Manny and Quinn).
The Embassy Theatre will launch Show Me Shorts Film Festival in Te Whanganui-a-Tara during a special opening night on the 13th. Eight films and one music video will be screened, including 16-minute New Zealand-made drama Sista. Directed by Chantelle Burgoyne, it follows a betrayal of trust between two sisters which in turn sets off a chain of events that could shatter their relationship forever. Music video Ladies Night leaves drama at the door in a raucous, fun, and high-energy video made by Kiwi punk band Dick Move.
The rest of the festival will take place at Light House Cuba until the 26th. To make things easy as pie, Dellabarca and her team have split the accepted submissions into 13 themed programmes. One of these programmes will be screened per session – making it easy for audiences to watch more of what they love.
The categories are: The Sampler, Whānau Friendly 1, Swiss Focus 1, The Cost of Progress, Future Visions, Breaking Expectations, Life's Detours, Aotearoa Woven, Whānau Friendly 2, Swiss Focus 2, Landscapes of Dreams, Twisted Twilight, Isaac Bell Spotlight, and Spider/Bear/Shark Trilogy.
The Whānau Friendly programmes are perfect to enjoy with your tamariki while the two filmmaker spotlights showcase the work of rising stars Isaac Bell (Isaac Bell Spotlight) and Nash Edgerton (Spider/Bear/Shark Trilogy). Both filmmaker spotlights include a retrospective of older and new work that allows viewers to delve more deeply into these directors' filmmaking journeys.
"We are seeing a long-term lift in diversity with high-quality shorts being produced by people from a wider range of geographic locations and perspectives on our world", Dellabarca notes. "We can't wait to share these stories with Aotearoa."