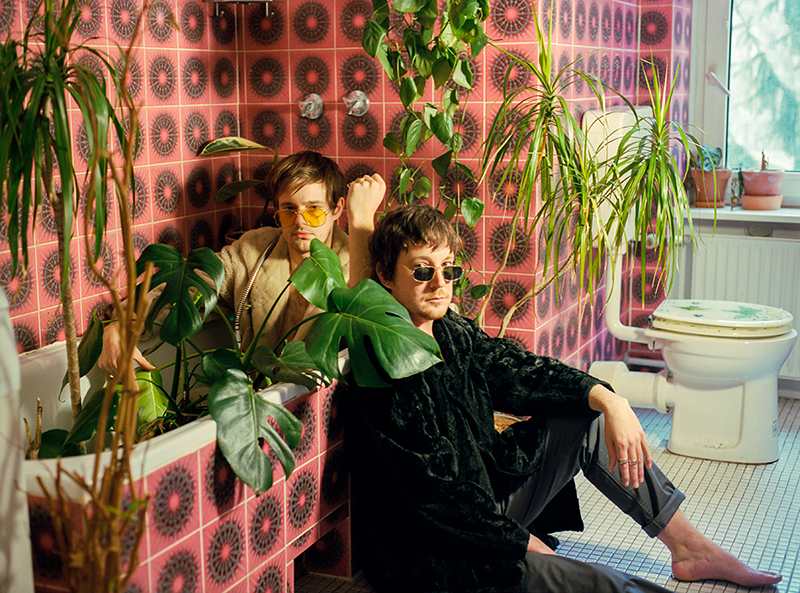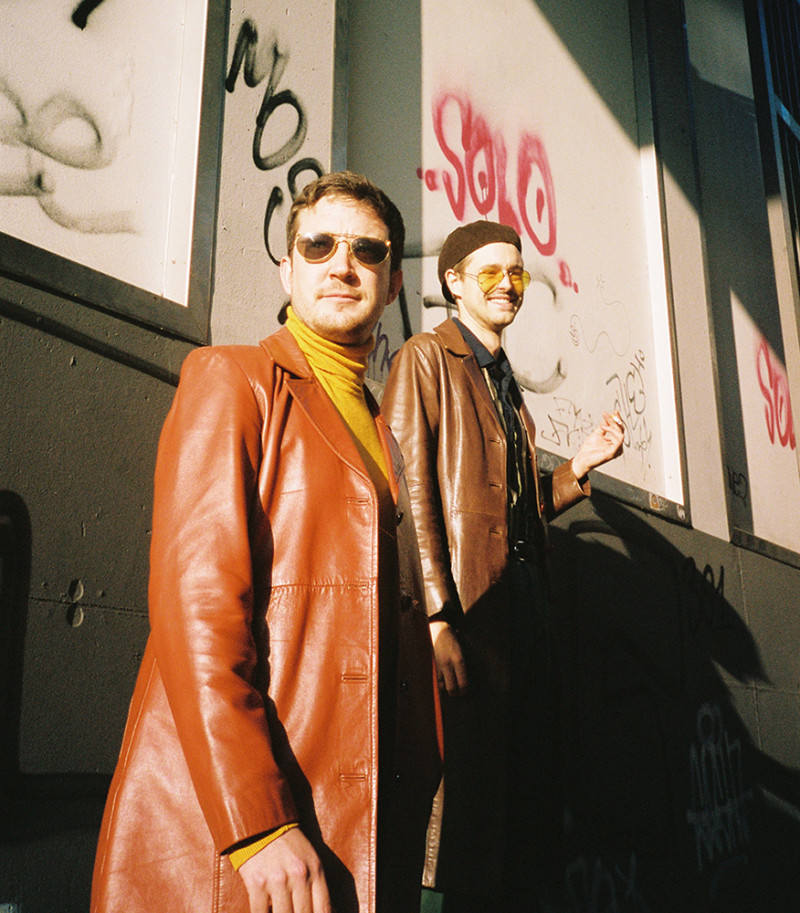 Recklessly eclectic grooves from Krispy & The Pooch by Madelaine Empson
Kiwi singer and guitarist Kriston Batistic left the country in 2016 to check out the world and ended up in Berlin. Enamoured by the city, he convinced his friend Simon Townsend to meet him there and get amongst the local scene. The two had been "music homies" since 2014, Batistic says, but now they needed a group name. One brainstorming session and one (or three) whisky sours later and their friends had put Krispy & The Pooch on the table.
"It made sense since I developed the nickname Krispy in Berlin and Simon was known as Pooch since his high school friends discovered he lived in a sleepout shaped like a kennel", Batistic, aka Krispy says.
"We got together through our affinity with music. Since the get-go, our mission is to make grooves and songs that are recklessly eclectic, while celebrating all the genres that have moulded and complemented hip-hop music and share it with as many people possible."
While the pair quickly grew to think of Berlin as their second home, the live music scene suffered when COVID hit. Of course, this took its toll.
"Being in lockdown for months on end is great for writing and planning but when you can't get out and about to perform it leaves you feeling a bit stagnant", Townsend, aka Maschine and synth player Pooch says.
Heavily influenced by COVID and wanting to escape the brutal Berlin weather, they made the decision to come home.
"Our live show is something we work really hard on and are really proud of so it was a no-brainer to come back to one of the only places on Earth where we could share it with an audience (and enjoy the NZ summer while we're at it!)".
Now they're back, Krispy & The Pooch are thrilled to announce their five-centre tour of Aotearoa. With their new EP Drop the Needle in hand, they'll play Meow on the 18th of March.
The EP signifies a return to their first love – 90s hip-hop – while tapping into the talent on the Berlin scene. Krispy, who is also MC and plays synth for the group, says Drop the Needle is a stream of consciousness lyrically.
"Almost like a note to self on the everyday things that make me, me. As a 28-year-old, I'm constantly thinking about what really matters in life. I guess these songs, like all my songs, try to understand the obscurities life throws at us while putting a time stamp on where I'm at. There's no real motif, other than trying to make sense of the world we live in."
Alongside Drop the Needle, Pooch says the setlist will feature tracks from their first EP Something Strange For Change, alongside all their singles and as-yet unreleased tracks.
"Our releases make for a very diverse set with a bunch of styles from funk to soul to hip-hop to electronica."
Krispy hopes audiences are ready… "Expect to nod your head or break a leg."