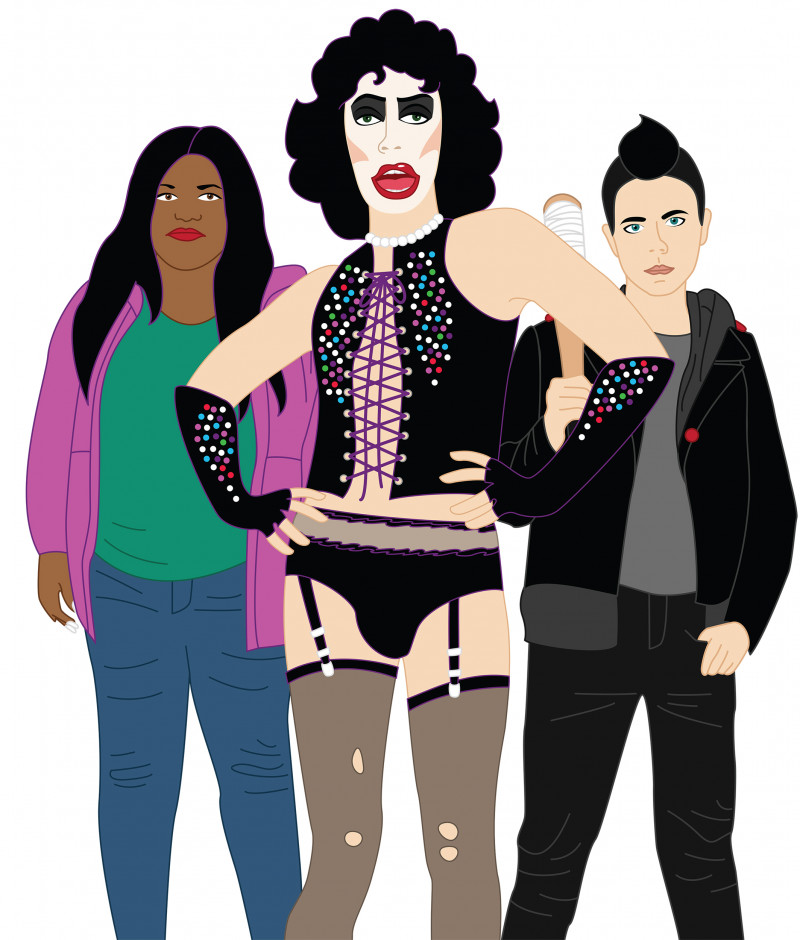 Rainbow films take Space Place by Sam Hollis
Past entries into Space Place's popular Sci-Fi Sundays have included screenings of John Carpenter classics and Star Trek flicks. Throughout March, each film projected onto the Carter Observatory dome will represent LGBTQIA+ perspectives for Sci-Fi Sundays: Pride Edition.
Running in support of the Wellington Pride Festival and our rainbow community, three films will bring music, drama, and post-apocalyptic suburban warfare to the observatory on the first three Sundays of March, each kicking off at 7pm. All tickets include free popcorn and confectionary.
Audiences will shiver with anticipation for the first screening on the 7th, where they'll romp and rollick with the "sweet transvestites from transexual Transylvania" in The Rocky Horror Picture Show. Written for the West End stage by English-New Zealand actor, writer, and musician Richard O'Brien, The Rocky Horror Show was adapted for the big screen in 1975 – O'Brien portrays hunchback handyman Riff Raff.
This will be followed on the 14th by Brief Story from the Green Planet, a sci-fi adventure from Argentinian director Santiago Loza. It centres on the story of Tania, a young transgender woman who embarks on an extra-terrestrial quest when she discovers a secret about her late grandmother. It won the Teddy Award for best LGBTQIA+-themed feature at the Berlin Film Festival in 2019.
Sci-Fi Sundays: Pride Edition will end with a bang on the 21st with Riot Girls. For those who aren't familiar with it, imagine Lord of the Flies set amongst the punk-rock chaos of the 1990s. A virus has wiped out all adults, leaving young people to fend for themselves in the form of gangs. Fed up with the conflict, East-side lesbian couple Nat and Scratch choose to venture behind enemy lines.
This special edition of Sci-Fi Sundays is hosted by meta drag star Queen Olivia Lucretia-Bourgeois Connie St Redfern III, who says, for them, pride means visibility.
"I never see myself reflected in Hollywood films… Film festivals are a way to foster community and make connections."