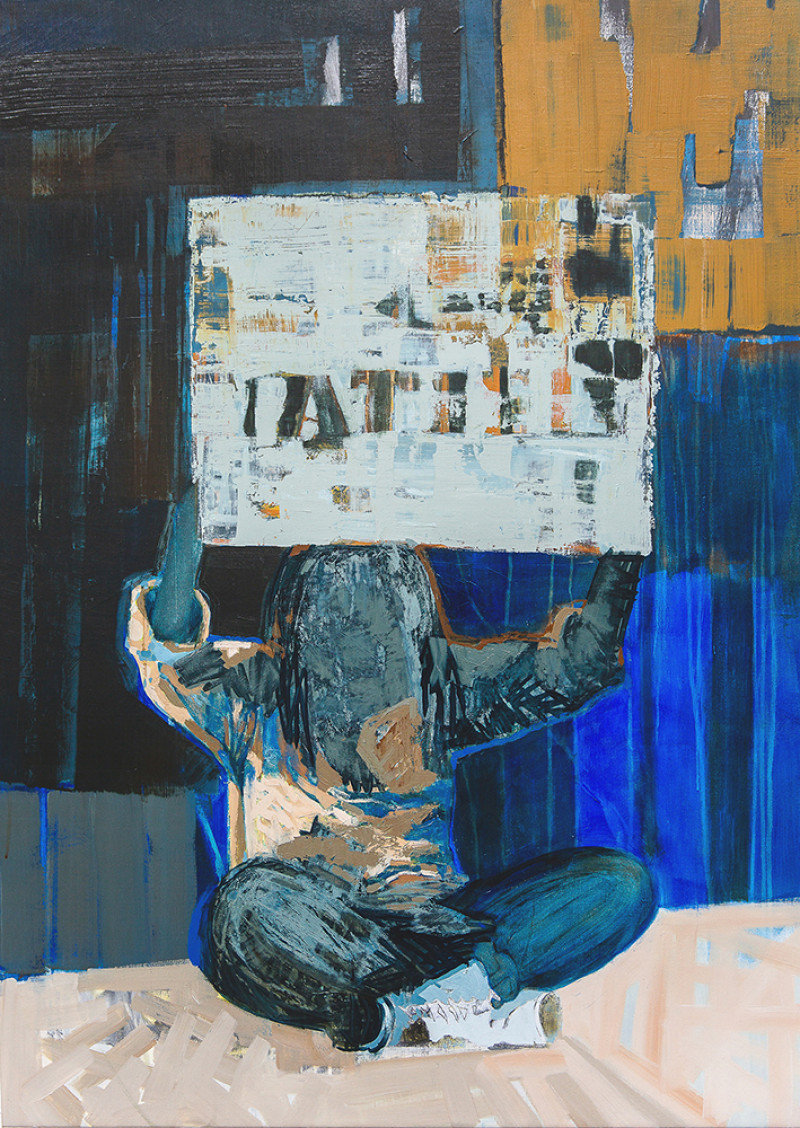 Painter depicts the power of protest by Sam Hollis
Public protest has allowed the voices of the people to be heard and in many cases fuelled critical change. It is these people and their struggles that inspired Lisa Chandler's The Dividing Line, running at Expressions Whirinaki Arts and Entertainment Centre from the 19th of December to the 14th of February.
Chandler is uninterested in visualising specific places or causes in her paintings, instead creating a "feeling of space" by depicting the anonymity of a crowd in an urban environment and leaving the outcome of their plight uncertain. Still, there is an overarching sense of hope in the belief that individuals can come together as a catalyst for change.
"When I first started working on The Dividing Line, I made the decision that I didn't want people to wander around the exhibition and say, 'oh that's XYZ protest in New York, that's the XYZ protest in London' – I decided instead to focus on the opposing feelings of despair and hope."
The faceless figures in her works are sombre and often angry, but it is this balance of abstract and figurative elements that draws viewers in.
"My process includes layering, obliterating, tracing, and the works can change significantly during the making, with figures and buildings painted in, then painted out, or partly painted over."
The Dividing Line has previously exhibited in Timaru, Nelson, and Leipzig. She says protests are still common in the German city, and the exhibition garnered an emotional response.
"In Leipzig, many older people found the gas masks personally disturbing and confronting, as it reminded them of the war."