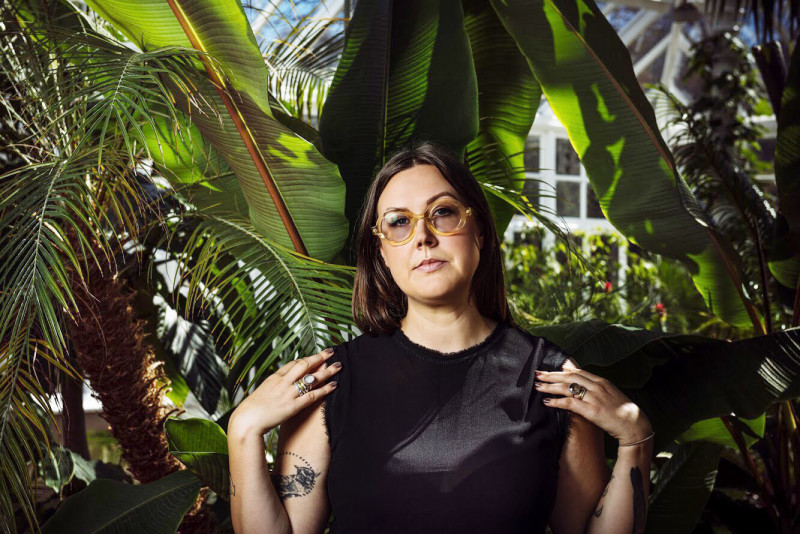 Nadia Reid at a theatre near you by Madelaine Empson
In what Nadia Reid calls the "craziness and intensity of 2020", the singer-songwriter still managed to release her third full-length album Out of My Province, play a handful of release shows before lockdown hit, and tour New Zealand with Hollie Fullbrook of Tiny Ruins, which she says was just magic.
"Such a bonus thing to do in such a strange year", she remarks, adding that the two have a few secret plans brewing. That's not all we can look forward to, with Reid about to embark on a nationwide Opera House and Theatre Tour that has always been her dream.
"Pre-COVID, anyway, we were going to round this album cycle off with a theatre tour of New Zealand", Reid says. "But it's also strange because I think in my mind, I would have just toured extensively around the world and come back and tied it off here. So I haven't quite got the miles in."
While she is grieving international travel in a way, she says she is extremely grateful to be touring these grand venues with her band, which just keeps growing.
"It will be a really beautiful way to tie this album off."
Performing at The Opera House on the 16th of May, Reid will draw from Out of My Province, her back catalogue, and even her new album, which is currently in the works.
With five tracks done and dusted in January, there are a few still to write… but she might have to trick herself into thinking she's on the move first.
"I do rely on travel and touring and movement to feel the writing process. I've just got to get creative!"