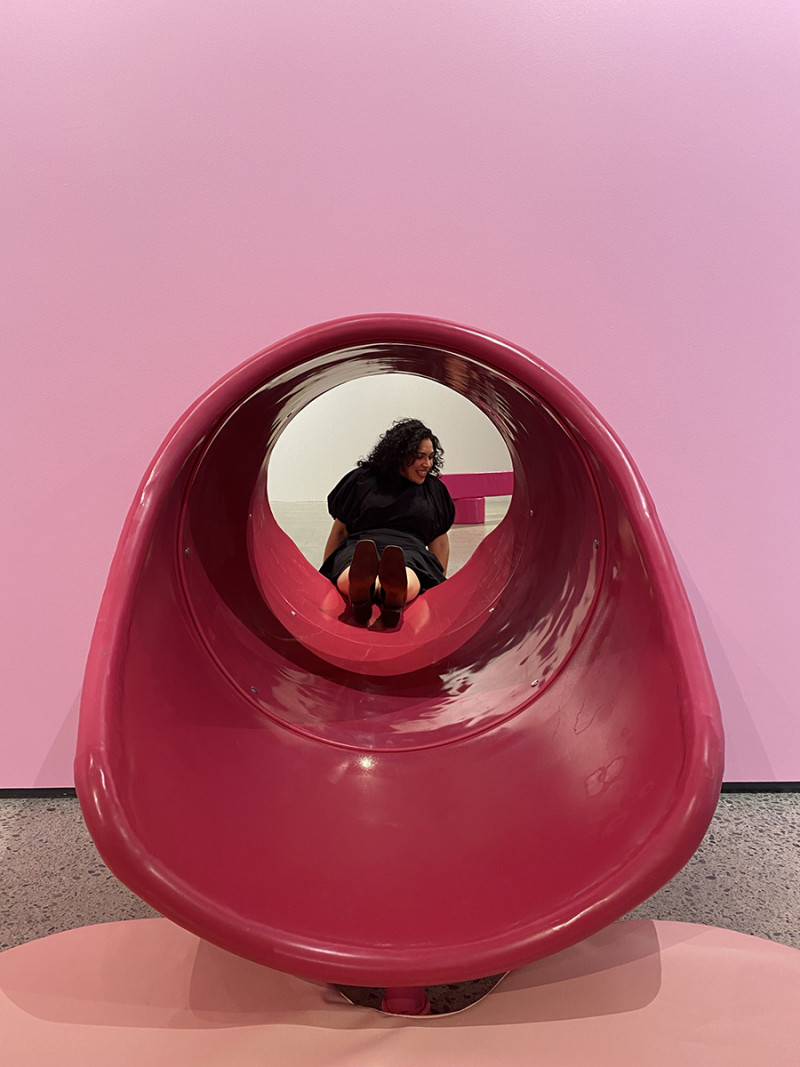 Mischievous Indigenous art by Sam Hollis
Galleries and museums are often perceived as serious spaces, but this ignores all that can be achieved through play and disruption. Mischief Makers, on until the 6th of February at Pātaka Art + Museum in Porirua, celebrates Māori and Moana artists who employ humour as a key tool in their practice.
Incorporating video, soft sculpture, installation, and text works from nine artists, curator Ioana Gordon-Smith says she hopes to expand the perspectives that are supported in our galleries.
"Play, humour, and mischief recur all the time in Māori and Moana art but are rarely embraced as key characteristics of Indigenous art. This show was in part to position serious play as a valid part of Indigenous experiences and art making."
Looking at the works included in Mischief Makers, play is certainly an apt descriptor. Flatmates and fellow artists Christopher Ulutupu and Elisabeth Pointon have collaborated on Thanks For All The Fish. Comprising a vinyl work and three videos, the pair erected large-scale text works in public spaces around Wellington – watch as customised cars, boats, and an industrial crane transport these texts across land, sea, and sky. Turumeke Harrington's Whakamaharataka Hāwaniwani SLIPPERY MONUMENT literally interrupts the gallery space, installing a functional pink tunnel through its walls.
Gordon-Smith has one word to summarise the humour of the exhibition – "Cheeky!" – although, there is a method to the mischief.
"For the most part, I think humour is used as a bit of a Trojan horse to bring in more serious observations about institutional critiques, cultural appropriation, bi-culturalism, and the laws that govern public spaces."