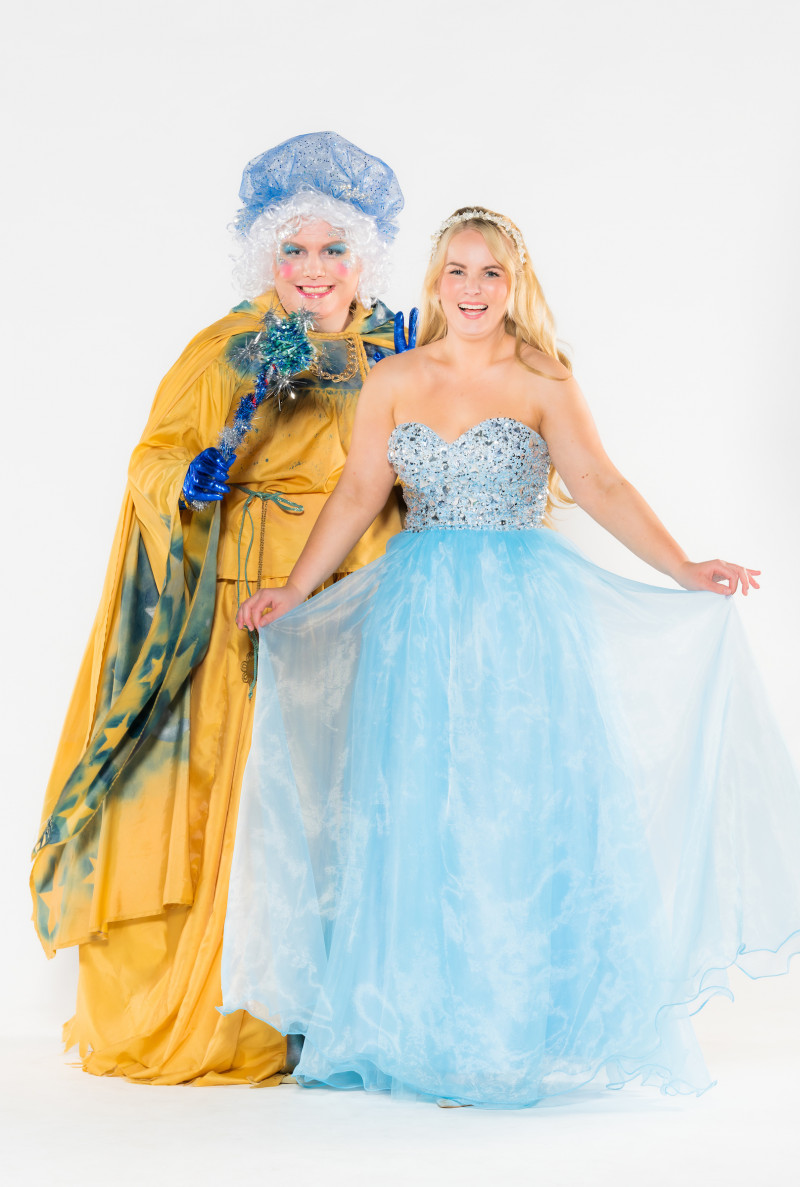 Magic aplenty in Cinderella – The Pantomime by Madelaine Empson
Many a Wellingtonian will have magical memories of Circa Theatre's annual pantomime. This year's spin on the classic Cinderella will be a welcome escape from the year that has been, bringing laughter and light to children and their grownups from now until the 20th of December.
Written by and starring Simon Leary and Gavin Rutherford, Cinderella – The Pantomime is set in the faraway kingdom of Welling Town. Cinderella (Natasha McAllister) lives in a leaky room on Mount Victoria, nearby to her rich, evil, unkind step siblings. While times are tough, her can-do attitude has always seen her through. Add to the mix a possible Prince (Jack Buchanan) and a Fairy Godmother with magical powers and things might just end happily ever after.
In his 11th time dazzling as the Dame, Rutherford plays Fairy Godmother Rosie Bubble.
"She is 3000 years old but still hasn't got past her restricted magic licence", he chuckles. "She needs to do as many good deeds as she can to impress the Fairy Council and hopefully gain her full wings. So while she does have a vast experience in the realm of magic that flows through Welling Town, she, you know, maybe makes some mistakes here and there..."
Attending the Circa pantomime has become a Christmas tradition for lots of local families. Rutherford suspects it's a special experience for all ages because it's "designed to hit different levels of humour".
"There's plenty of wonderful stuff, certainly this year there's magic aplenty for the kids, and beautiful love and romance between Cinderella and the Prince. Then of course there's the political satire and some of the more risqué double entendre that we put in for adults. If you're an adult there with your children, it's that experience of watching what they pick up on while smirking or laughing at the jokes that perhaps do go over their heads. It's an all-round family experience."
Directed by Susan Wilson with musical arrangement and direction from Michael Nicholas Williams, Cinderella – The Pantomime will return from the 2nd to the 16th of January 2021.