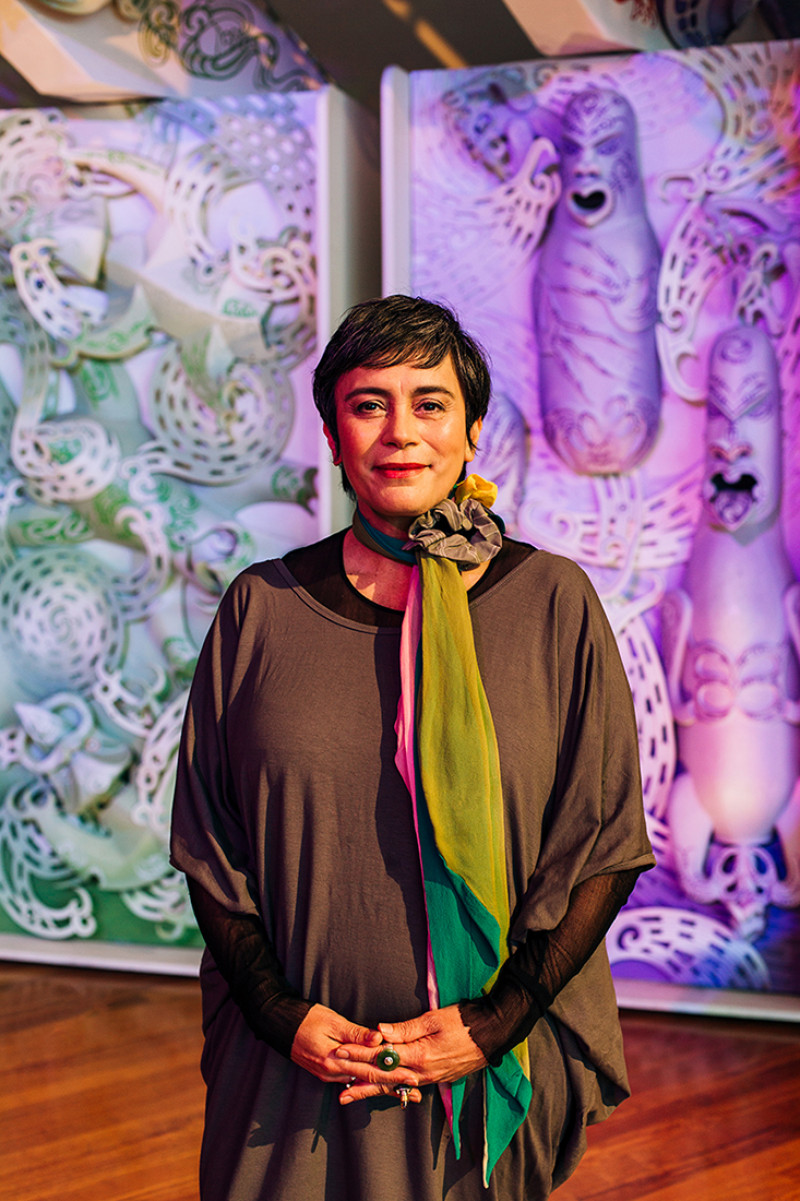 Lisa Reihana makes a splash by Sam Hollis
Internationally acclaimed New Zealand artist Lisa Reihana [pictured] is currently making a major splash in Pōneke. As the 2022 Aotearoa New Zealand Festival of the Arts' artist in focus, a city-wide survey of her work is underway, including in Pursuit of Venus [infected] and New Histories running at Museum of New Zealand Te Papa Tongarewa, the virtual offering of Kura Moana around the waterfront, and Nomads of the Sea, an exhibition on display at Pātaka Art + Museum in Porirua until the 3rd of July.
Nomads of the Sea shines a light on the multi-disciplinary artist's large-scale, immersive installations and offers insight into her ability to weave together numerous threads – from museology, archives, and historical accounts to pūrākau Māori (Māori myths and legends), whakapapa, and Māori belief systems.
At the centre of the exhibition is the New Zealand premiere of the stunning installation Te Wai Ngunguru – Nomads of the Sea. This immersive 3D installation weaves historical fact with speculative fiction to explore social tensions in 1800s New Zealand. It begins with a sea voyage by female convict Charlotte Badger in 1804. After arriving in Aotearoa, she is protected by a Ngā Puhi chief. Te Wai Ngunguru explores the lust for muskets, cultural circumstances, and where women could find agency at this time, and the contrast between European law and Māori morality.
Combined with her other festival showings, Nomads of the Sea contributes to the largest survey of Reihana's moving image and installation works to date. Don't miss this opportunity to engage with one of Aotearoa's most significant contemporary artists.