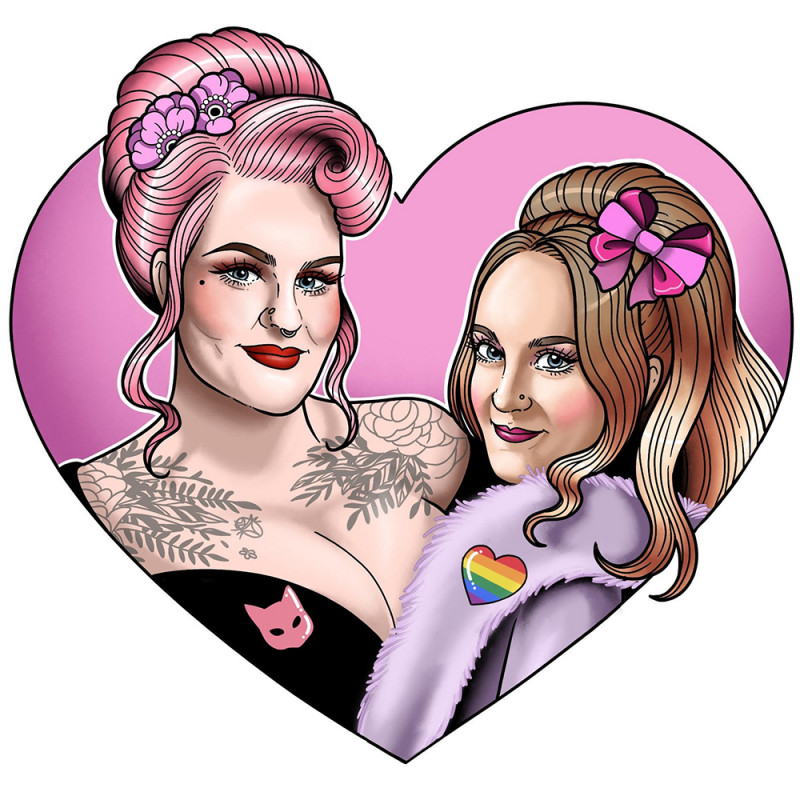 Get inked and empowered by Madelaine Empson
In 2021, Louise Macpherson held the first Inked and Empowered: a tattoo flash day, art market, and fundraising event for Wellington Rape Crisis. She saw it as a way to combat sexism and promote women in the tattoo industry as powerful and talented; a legitimate force in their own right.
It was a huge success, raising over $20,000 and prompting Macpherson to start planning this year's event. Teaming up with her good friend Kate Mariette under the banner of events company Suga Mamas Ltd, she'll bring Inked and Empowered 2023 to the Wharewaka Function Centre on the 7th of May from 10am to 10pm.
Like in 2021, all Inked and Empowered artists, performers, crew members, and vendors identify as female, nonbinary, trans, or gender queer. Likewise, the event features a tattoo flash day and art market, both running from 10am to 5pm, with all proceeds going to Wellington Rape Crisis.
The tattoo flash day sees 25 artists working in a wide range of styles ready and waiting to ink you on the spot. It's first come first served, so remember to get there early if you have a particular artist or flash design in mind.
The art market features about 20 business owners, entrepreneurs, and creators selling their goods – from jewellery and clothing to candles and art. There'll be information stalls from Wellington Rape Crisis and Endo Warriors Aotearoa, plus food (including vegan options) and coffee. Don't forget the goodie bags, prizes, and entertainment throughout the day, with a resident DJ on beats and Body Electric dancers on poles.
New to the 2023 event is a variety show from 8pm to 9:30pm. Hosted by Venus Starr, 20 performers will sing opera and showcase their circus skills, make music and make us laugh, pole dance and street dance, and even swallow swords.
You name it, you'll find it at Inked and Empowered, an event created to support an important cause while uplifting female-identifying and nonbinary artists, individuals, and communities across Aotearoa.