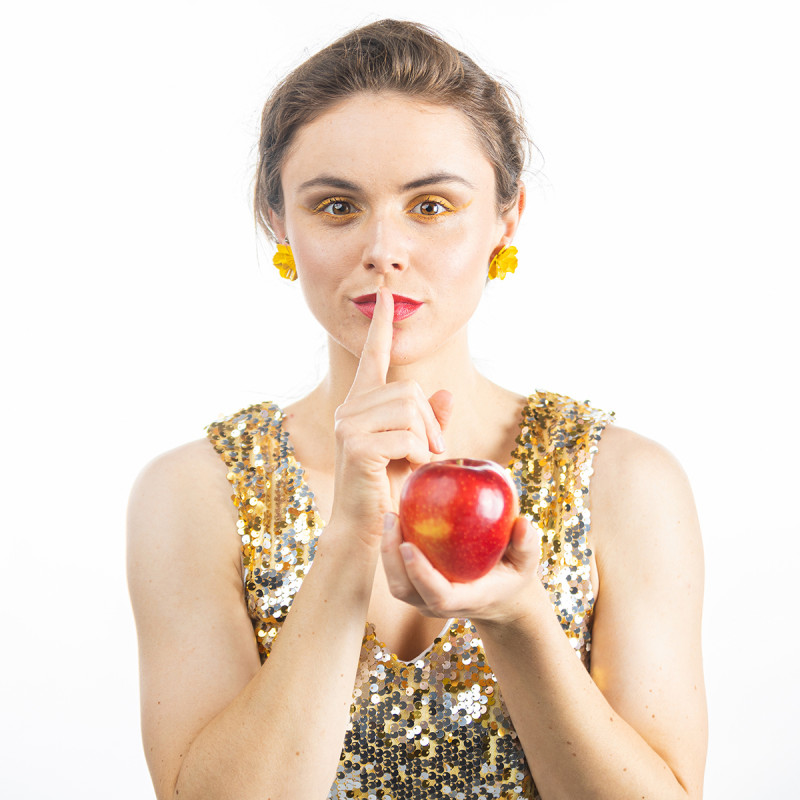 Fiercely fruitalicious
If you've spent any time on the internet over the last decade, you've probably heard the term ASMR. But what is it, and what does it do? ASMR stands for autonomous sensory meridian response and refers to a pleasant tingly sensation – think shivers down your spine or goosebumps on your arm – that can be triggered by gentle stimuli. Ever felt the hairs on your neck stand up when listening to whispering, or experience an electric rush of static when receiving, or even watching, a scalp massage? That's ASMR, a worldwide phenomenon that's seen millions of YouTube videos generate billions of views since the term was first coined in 2010.
If you're an ASMR-lover or just ASMR-curious, Amy Atkins is about to create it live on stage. After introducing RAW! ASMR! as a work-in-development last year, the award-winning artist is bringing the Wellington premiere season to BATS Theatre from the 26th to the 29th of April.
If you caught the development season or any of its iterations – which scooped up awards for Spectacular Organised Chaos, Best Solo Performance, Outstanding Sound Design, and more – Atkins has spent a year revising it with her director Sara Hirsch and is confident you'll love the new version.
"Our audiences asked for more crunching, more obscure roleplays, more direction, and more actual ASMR – so that's what we've added", Atkins says.
She describes RAW! ASMR! as a "fiercely fruitalicious farce about tingles and social media" that weaves together comedy theatre, digital art, clowning, and of course, live ASMR.
"It's a raucous celebration of the beauty, relaxing nature, and intimacy of YouTube ASMR videos."