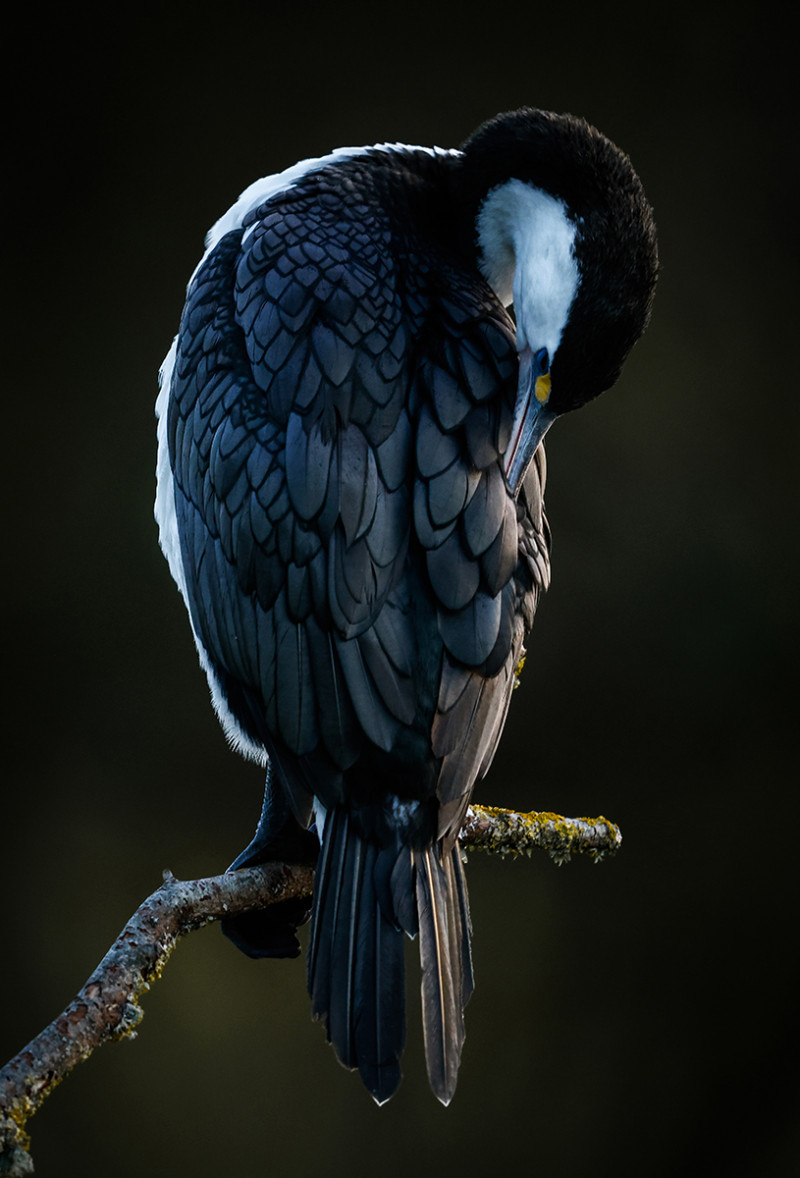 Feathers in Frame by Harry Bartle
A professional photographer for more than three decades, Bruce Jenkins has been combining his talents with a camera with his passion for motorsport for years. He has been the official photographer for the Toyota Racing Series for 10 years and his dynamic style has seen him sent on assignments around the world.
But when COVID suddenly hit in 2019 and pulled the brakes on the fast-moving world of motorsport, Jenkins turned to capturing wildlife to keep his reactions sharp. The result is a series of over 50 stunning photographs of several species of birds in their natural habits across Aotearoa. These works can be seen in Jenkins' exhibition Feathers in Frame showing at Mitchell Studios until the 1st of October.
One image of a shag standing on a branch recently won the bronze award in the Nature Category at the IRIS Awards. Jenkins walked me through the award-winning photo that almost never was:
"The photo was taken near the Ashley River in Canterbury. I had been quietly tracking this bird for at least 15 minutes, but its head was never in the right place. It was getting late and I thought the light was going to disappear before I got the shot but then, right on cue, it moved its head around to the camera just as the last rays of light lit up the feathers, it couldn't have worked out better."
He hopes the works in Feathers in Frame will be appreciated by nature-lovers around New Zealand.
"I've worked extremely hard to create images that I think will grace the walls of a home or office. I'm excited to see this exhibit come to fruition."