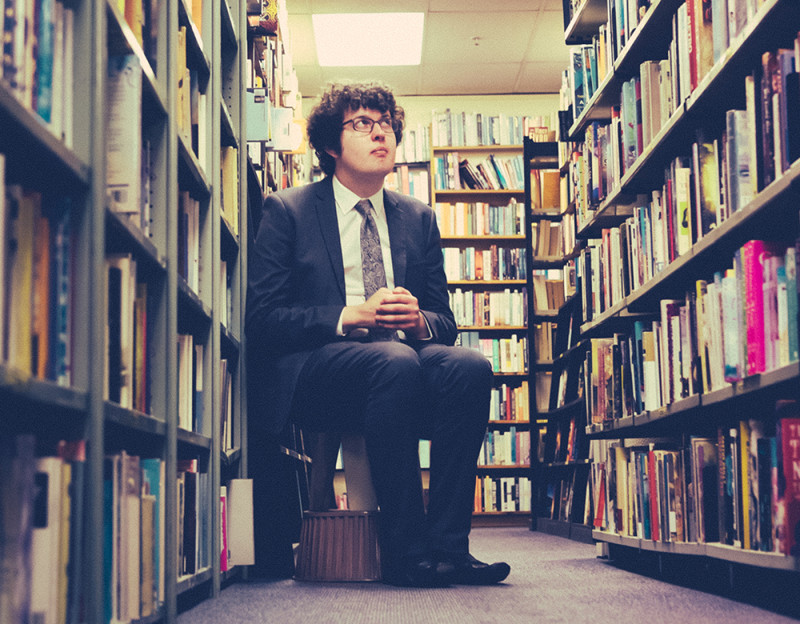 Don't ask Ray O'Leary about his dogs by Madelaine Empson
Ray O'Leary is a two-time Billy T Award loser. Described as a "big brain in an ill-fitting suit", the Whanganui-raised comedy writer and stand-up comedian has risen to nationwide popularity on such TV programmes as 7 Days and Have You Been Paying Attention? and has actually won some stuff, like Breakthrough Comedian at the 2019 New Zealand Comedy Guild Awards.
O'Leary will deliver his trademark deadpan wit and "awkward bravado" in Ray Against the Machine, a compilation of the best jokes he's written in years at BATS Theatre from the 4th to the 8th of May.
What got you into comedy and what keeps you there?
I think it's a mixture of growing up and constantly being told I was funny, making people laugh and that being my way of connecting with other people. What keeps me in it is that I'm just bad at every other job I've done.
Do you have any examples?
I'm a very lazy, indolent worker. The last job I had before I went full time in comedy, my boss said to me 'look, we've noticed you've been coming in an hour late every day, and you're constantly on Facebook. Could you, you know, stop that?' And I said 'yes sure thing'. And the next day I handed in my resignation. In comedy you only have to work 20 minutes at a time, so it's the only thing I've ever really been any good at.
In terms of what you do in the comedy world, is it fair to say that you write and perform in equal measure?
Absolutely, although performance feels like a strong word for what I do.
What would you call it?
Sort of standing there.
On the stand-up note, do you think 'awkward bravado' is an apt description of your comedy persona?
Yes, I think so. I'm very deadpan, which may shock you listening to this call. I'm very unemotional and very dry. If we're being technical about my comedy, I present myself as 'higher status'. I think I come across as an intelligent person – I know what I'm talking about and other people have gotten it wrong. So there's some sort of misplaced confidence in what I'm doing, despite my awkwardness.
How much of the Ray O'Leary that we see on the stage and the screen is the real you?
It's embarrassingly close.
Is there anything you wanted to add that we didn't cover today?
You're the reporter so you will have the better idea of what's interesting about me?
I don't know, do you have 12 dogs or something?
Yes but I put them all down this morning, so it's pretty bad you asked. I'm actually trying to get over it.
… Oh dear.
Possibly the worst question you could've asked.