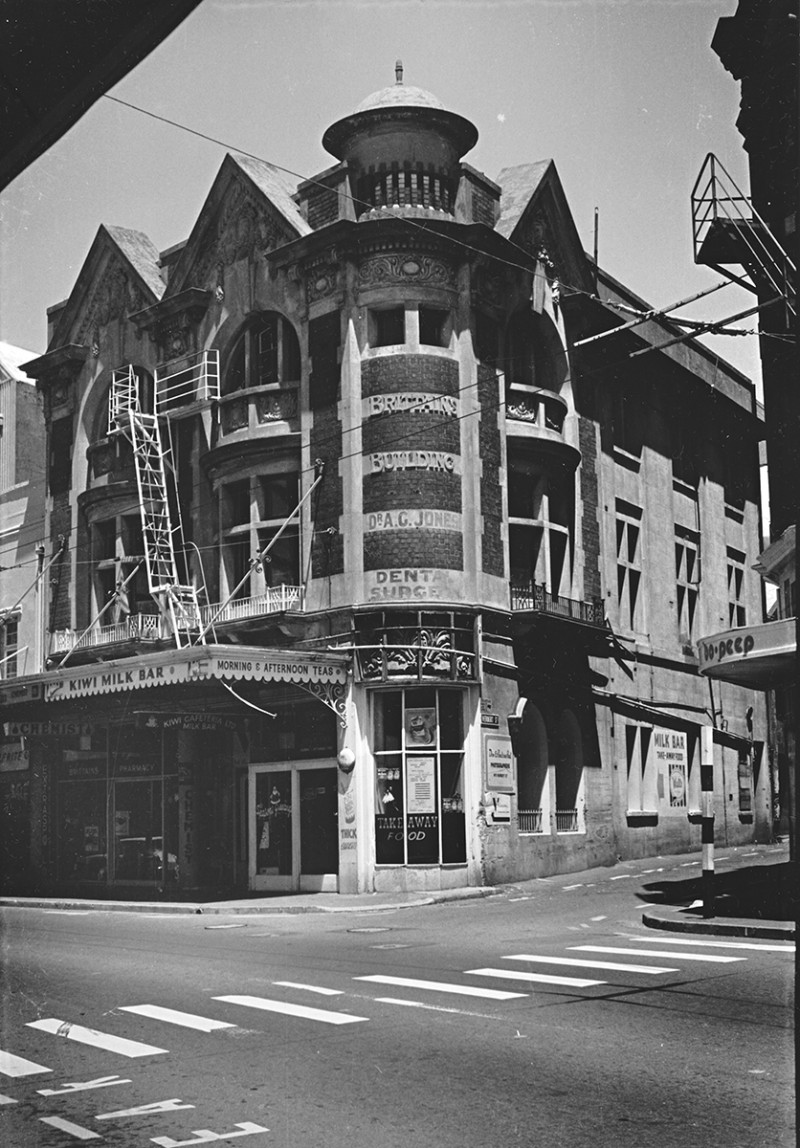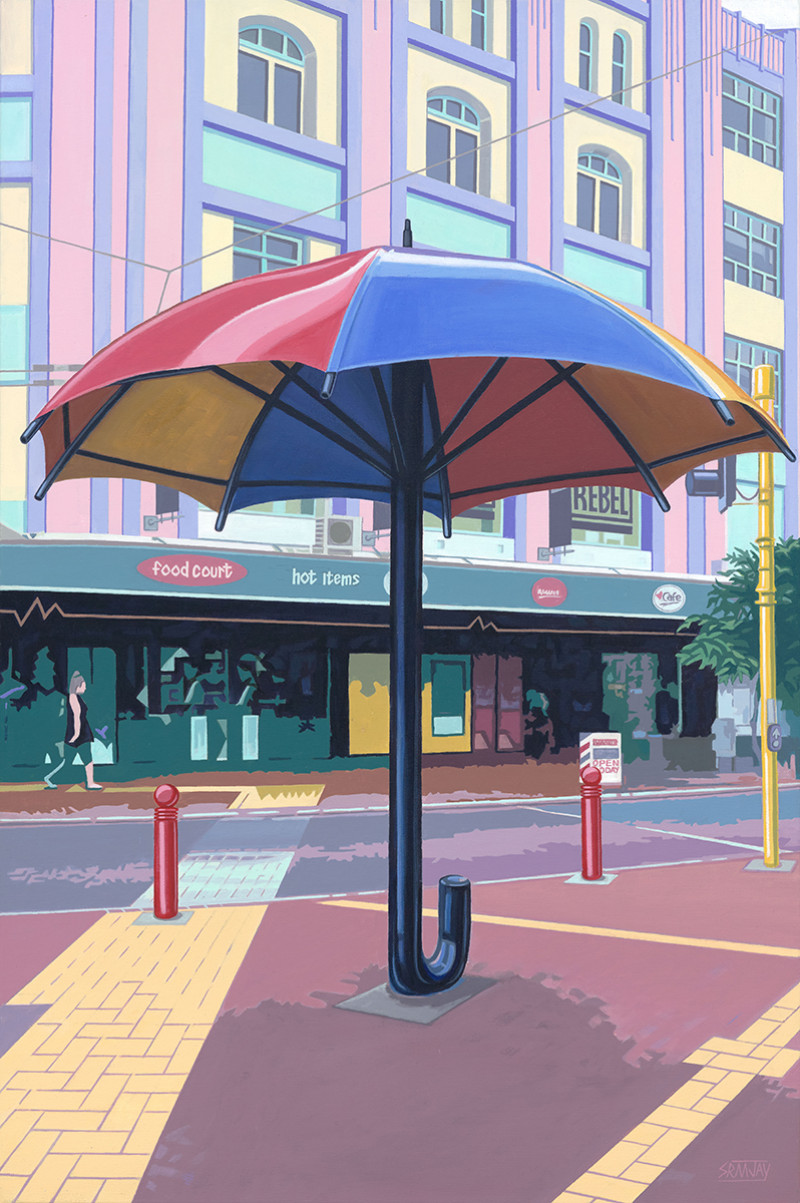 Documenting an ever-changing city by Harry Bartle
Mitchell Studios is pleased to present two exhibitions running simultaneously until the 3rd of December. Gone Not Forgotten by Mike Aamodt and Transient Spaces by Simon Jay both present images that explore our ever-changing capital city.
Jay began working on Transient Spaces in 2009. It features over 10 colourful acrylic paintings of iconic views and locations in our transient cityscape. Many of the places he painted, including an umbrella sculpture outside the James Smith Building, have changed in some way since.
"The idea for this exhibition came after I travelled through Hong Kong in 2007, where I felt it was wrong the way people were jam-packed into towering apartment buildings… I started thinking about how Wellingtonians value and connect, both socially and environmentally, with their living spaces and city", Jay explains.
Aamodt's fascination with black and white photographs began in the 1970s. Walking along Wellington's Golden Mile, he noticed the wonderful architecture that was being demolished. Had anyone documented these buildings before their demise? There began a project which now comprises 800-plus negatives of our city's historic buildings. Examples include Lambton Quay's Gresham Hotel and the Britain's Building that formerly stood on Manners Street.
"I realised that a building was due to go by researching in newspapers and also noticing changes outside them. There was some urgency at times so my lunch break was often taken up with photographing them before they were gone", Aamodt says.
Jay believes the two bodies of work make for a fascinating display together.
"These exhibitions share a similar message. One that's questioning the value of our spaces while looking into what makes something interesting or iconic."