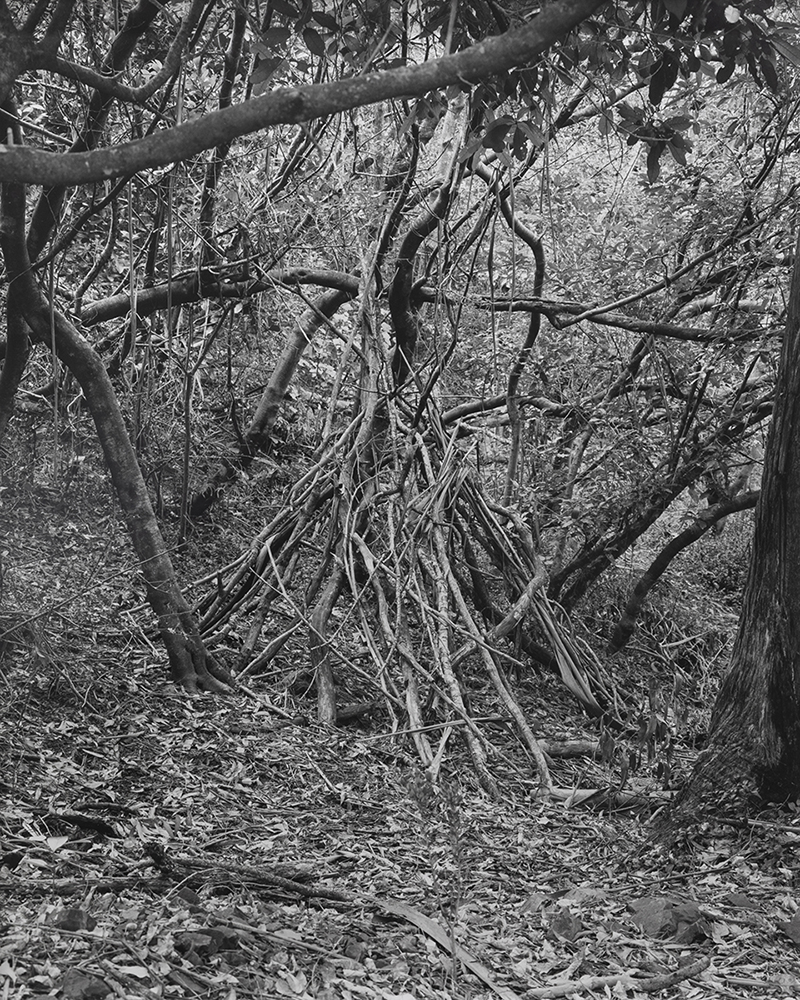 Disconnecting worlds by Harry Bartle
Jhana Millers is pleased to present a new group exhibition at her gallery by three of her represented artists, Harry Culy, Ayesha Green, Tyne Gordon, and two invited guests, Lily McRae and Georgia Arnold.
Screaming Waterfall – on display at Jhana Millers Gallery until the 29th of October – is the brainchild of Millers, who found inspiration from two works: Untitled (Shelter), 2022, a black and white photograph of a hut made from sticks by Culy; and a large multi-piece ceramic work by Green titled Landscape Painting. Millers combined these works with new pieces by all of the artists to create a full exhibition all about landscape, in particular the disconnection between humans, culture, whenua, and forest.
Along with Untitled (Shelter), 2022, Culy has three photographic works featured in Screaming Waterfall. They were made after he became obsessed with walking the Wellington Town Belt and capturing trees with his camera.
"I was especially interested in scenes where the natural world came in contact with the human world in interesting ways", the Kiwi artist explains. "One thing I kept noticing was all these little huts people had built in the forest. The large work, Untitled (Shelter), 2022 is one of these huts. Coming across this delicate and roughly put-together structure, which is also kind of a universal symbol for home, made me stop and think about the fragility of home."
Other mediums to feature are sculptures, paintings, and ceramics. Although made very differently, Culy says all the works still share links and tie into a larger theme around how humans engage with the natural world.