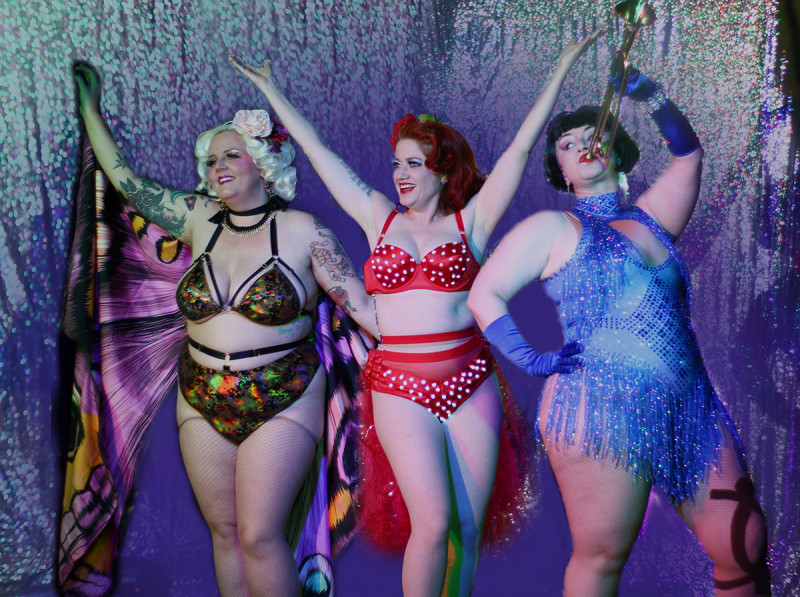 Christmas mischief by Alessia Belsito-Riera
'Twas the night before show time, when all through the house,
Not a creature was stirring, not even a rhinestone-stealing mouse.
The stockings were hung by the chimney with care,
For the Christmas Caburlesque is an exciting affair!
Falalalala your way into the Christmas spirit in a unique and sensuous way. Returning for its 10th performance, the annual Have A Very Merry Caburlesque has become a Fringe Bar Yuletide tradition, with the 2023 show decking the halls on the 2nd of December.
Have A Very Merry Caburlesque 10 will be emceed by the hostess with the mostest, Sadie von Scrumptious. She's making a list and checking it twice, keeping the Christmas bobble rolling by sprinkling in her sweet, snappy comedy between acts before treating audiences to her own performance. Other presents to unwrap include Pip E-Lysaah, Giada Caluzzi, Ms Weeds, Valentina, Poleuptuous, Rachel Rouge, and JoJo Bellini, to name a few.
Have A Very Merry Caburlesque is one of the oldest silly season shows in Wellington welcoming performances of burlesque, pole, belly dancing, and more. "This is my favourite show of the year since you never know what concept will be appearing on the stage," producer Adrienne Lindsay says. "It could be a Santa, an elf, or a devil, the possibilities are endless".
Naughty or nice, Have A Very Merry Caburlesque.