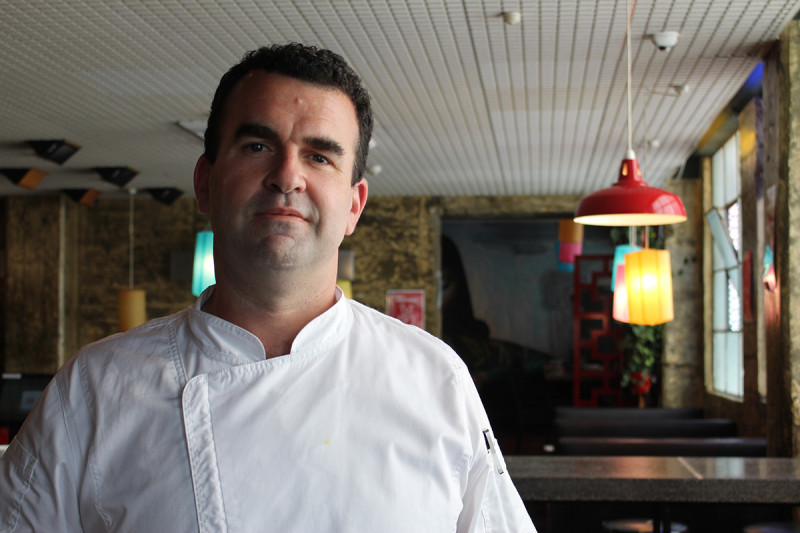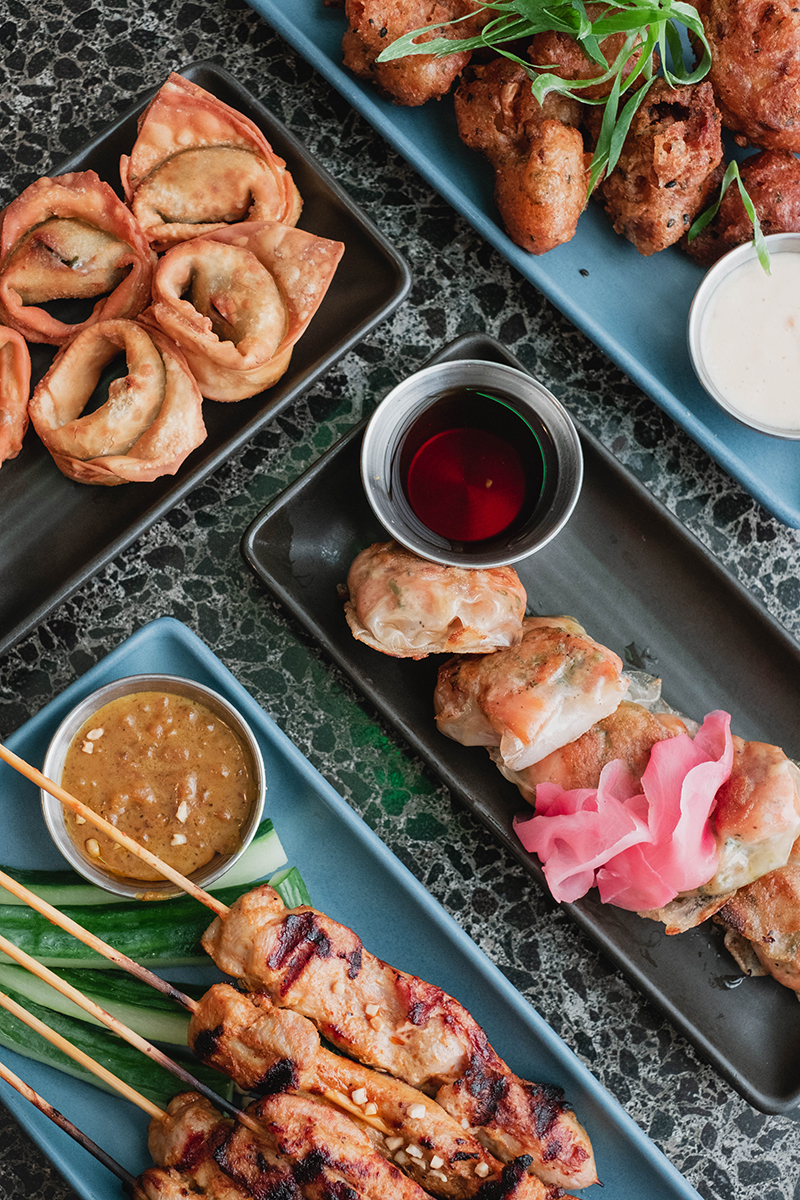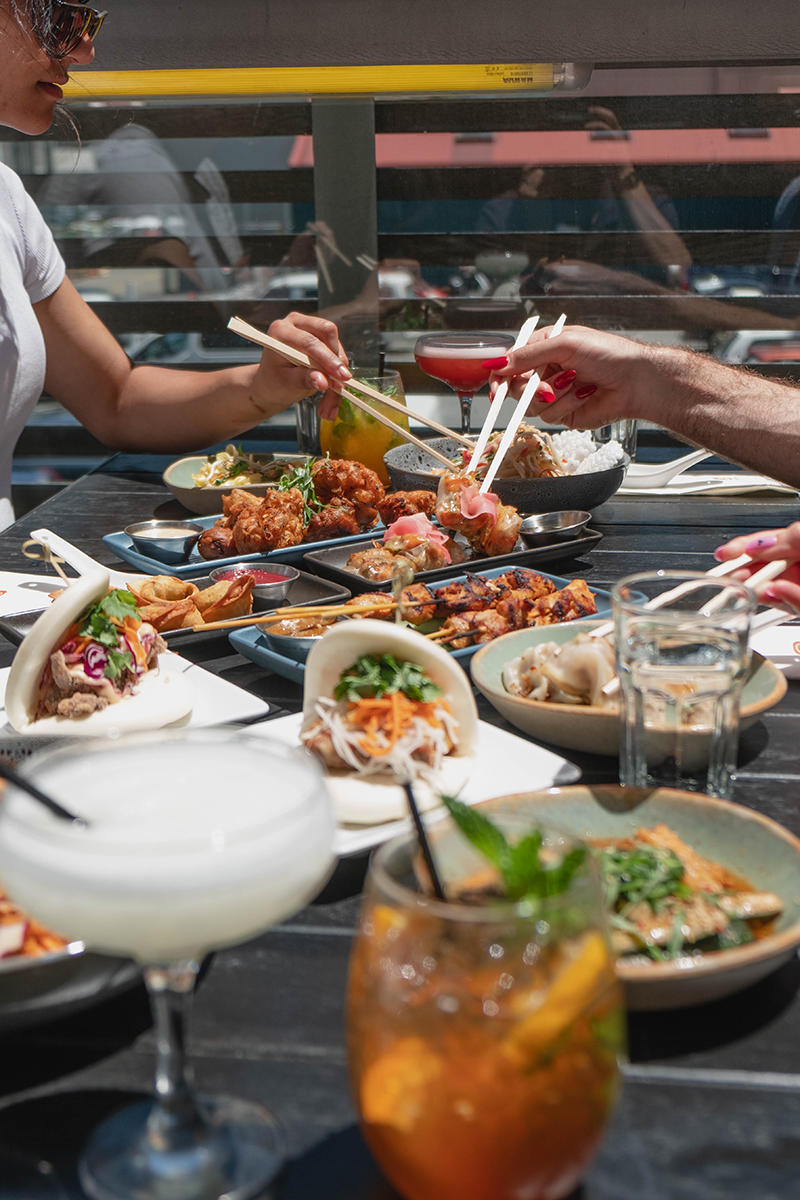 Chefs of Wellington: Kristan Mulcahy – Chow by Alessia Belsito-Riera
In our Chefs of Wellington series, we talk to the chefs behind some of our favourite local restaurants. Alessia Belsito-Riera chats to Chow's head chef Kristan Mulcahy.
Can you tell me a little bit about your upbringing and how you developed an interest in food?
Cheffing is not my first career. I was involved in theatre and film. I went to drama school here in Wellington, ran the technical side of BATS Theatre for about a year, but I was always flicking through lots of cuisine magazines. I realised I was never looking for theatre books. I was never that passionate about it, whereas I've always loved cooking. So I went into the WelTec course. I got work experience from Logan Brown and just went on from there.
What about cooking excites you?
The immediate buzz you get from serving food to people. It's very similar to theatre; you can feed off people's reactions. Putting lots of love into what you're doing and seeing people getting massive enjoyment out of it is a cycle, which is a massive buzz.
Really cool metaphor. I never realised chefs feed so much off the customer's immediate reactions.
I certainly do. I've opened kitchens where between me and a customer, there was a bench, so we'd have that straightaway interaction where you put the food straight in front of them and you can watch them drool all over it and eat it. I cooked overseas as well and I was the waiter as well as the head chef. I used to tell people what was on the menu that night, take their order, cook it, and then bring it out to them. Just that immediate response is what gives me a kick.
Do you think then the relationship between the front of house staff and the kitchen staff is important?
I know some places don't like to interact, but I think it's really important to have a one team, one dream culture. The places that don't are just not nice places to work. It's really important for me as a chef that the kitchen understands the role of the front of house and what they have to go through and vice versa. Though front of house know because the chefs are complaining and always grumpy.
I think to really build that cohesive culture, it's important to understand that both jobs have their easy bits and their hard bits, but to understand what each person's going through helps. It's about appreciating the other person's role.
What do you think influences your cooking the most?
I'm really lucky that I work at a place like Chow that does Asian fusion food. I work at the Library Bar that just does desserts. I work at Seashore Cabaret, which is café food and casual dining. So what influences me is continuously reading, learning about dietary requirements, not trying to keep up with fads but trying to design menus in a way that we don't have to change too much if someone comes in with a request. What drives me and what influences me is the learning aspect. It's important to keep evolving all the time and never rest on your laurels.
So do you think adaptability is really important?
One hundred percent, especially now. When I first started cooking, there were all the meat dishes, all the protein dishes, and then you'd have your one vegetarian dish. No consideration for gluten free, keto, paleo. Anytime something different came up, it was a massive spanner in the works. Whereas now almost 40 percent of our menu at Chow is plant-based. Everywhere that I work, there are plant-based dishes on the menu.
You've said Chow's cuisine is Asian fusion, or pan-Asian. How would you describe that to somebody who has never heard of it?
It's Asian food without being too complex in terms of lots of flavour. We have to be careful balancing the massive amount of heat. With proper Asian food, the spices would blow a lot of people out of the water and they wouldn't enjoy it. So I would say it's Western influenced or Western accessible. Some Asian flavours can be quite confronting to people who aren't used to them. In Chow's kitchen we've got chefs from India, Thailand, China, Vietnam. We have all these regions that are represented and we make food from them. They always laugh at me when they put a plate in front of me and say, "It's going to be too hot for you." I always try it, but they're not wrong. We've got to cater to everyone. We can't just cater for the person who really loves their spice, we want to be as accessible as possible without isolating one area.
That ties in with the adaptability of your food choices in terms of dietary requirements as well.
We're really lucky now. It seems every month new plant-based products emerge. At the Library our bombe Alaska, which is a little cake with ice cream and meringue on top that we set on fire, is vegan, but we don't advertise it as vegan. People love it and the theatricality of lighting something on fire, but if we advertise it as vegan, our sales drop. We've really got to try and educate people and get out of the mindset that just because it is plant-based, doesn't mean it's bland or just veggies. Plant-based things can be delicious.
What makes the food from Chow stand out?
It's accessible and we use punchy flavours, but we watch our heat levels. We love big bold flavours, but without blasting people away.
How would you describe your cheffing style?
It's really changed over the years. When I first started it was very aggressive and I was trying to be the best chef in the world. I've calmed down a lot since then. Having a couple of kids puts things into perspective and gives you a lot more patience. There's been a massive shift. Fear doesn't run a kitchen very well. If everyone's scared or worried about making mistakes, everyone is going to keep making mistakes. Now it's more about nurture, teaching people, and having patience. So my style is patience. I enjoy showing people things, seeing young people come in who aren't sure if they want to do this for a job and seeing them turn that corner and get excited about it. I don't want to be the best chef in the world anymore, I want to do my job really well. I get a real big kick out of bringing young chefs through and pushing them forward.
I'm sure you get a lot of fresh ideas from them as well?
I stopped cooking for about six years, after I had Grill Meats Beer because I was working way too much and it was affecting my mental health. I actually went back to WelTec. I told them I'd really like to get back into cooking but wasn't ready to go to a restaurant yet. They had a production kitchen and when I approached them I went in there and ran that kitchen for about three months. That's what reignited my spark for cooking: seeing all those fresh-faced kids come in and get a real kick out of it.
What is your most popular dish?
At Chow the menu is broken down into a few different areas. The most popular grilled dish would be satay chicken, the jungle curry which is a vegan curry is our most popular curry, the most popular fried dish will be either salt and pepper squid or the blue cheese wontons.
Why do you think these dishes are so popular? What's your favourite?
I think they're familiar and people think they're a safe bet. People order three or four things that they know and they might order one thing to try something different. My favourite dish from Chow would probably be the beggar's purse, which has shitake mushrooms and cabbage and nuts all in a dumpling and then that dumpling is cooked on a flattop grill. It's amazing. Try that next time.
Chow is one of Wellington's most iconic and popular restaurants. Why do you think it's so popular? And why do you think people keep coming back?
It's a lot to do with the food. It's to do with the fun that people have when they come here. We have great drinks and great specials. We do two-for-one cocktails Wednesday and Saturday and two-for-one food on Mondays. We have a really young audience; I think because of those drink specials and that's really refreshing. That crowd keeps coming back and then they bring friends along. Young people have a small amount of disposable income, they can come here and get fun food. I think we're a lot more accessible in terms of our price points and our specials. We're really conscious as well of not making our food too masculine.
What is masculine food?
Brown. Meaty. That's pretty masculine. It's just easy to design brown food.
Do you try to make your food colourful?
Oh, yeah, definitely. The most important thing for me is flavour and taste but people do eat visually as well. If the food is presented differently on a plate, that elevates it and keeps it interesting.
How would you pitch Chow to somebody as a chef?
Because of our turnover everything's nice and fresh all the time. It's fast, and it's delicious. It's just really tasty. And let's go on a Monday because it's going to be two-for-one!