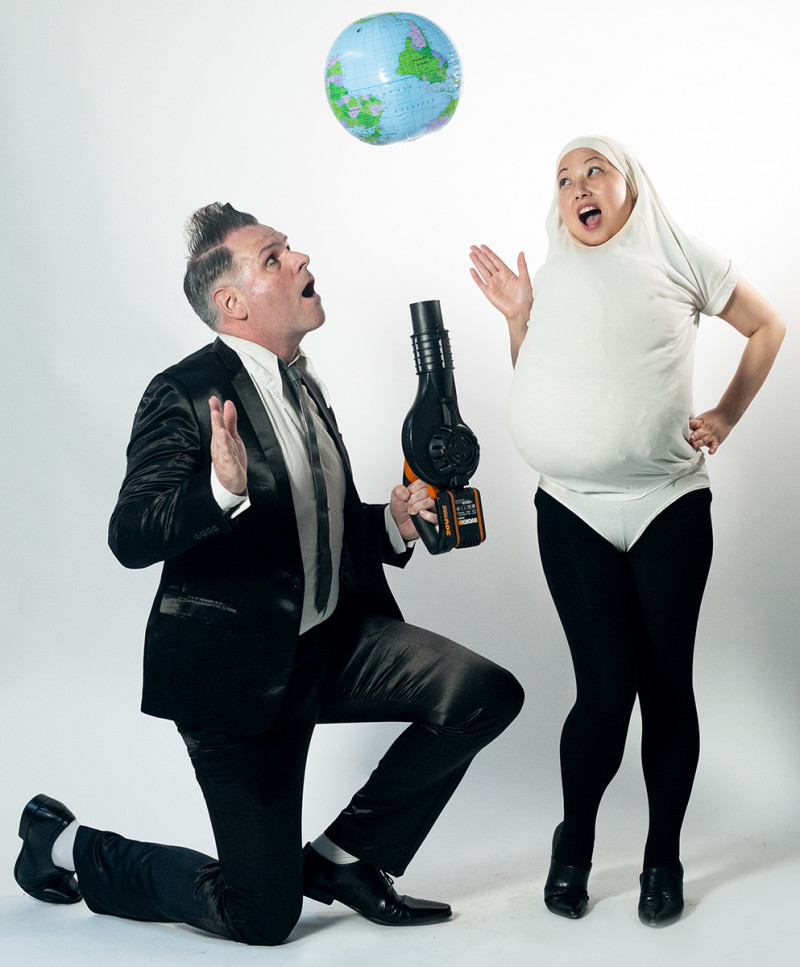 Can fun save the world? by Madelaine Empson
A live cartoon action-comedy adventure will play out on the Circa Theatre stage from the 18th to the 29th of January. Fly to the future with The Birdmann (Trent H Baumann) and Egg (Sachie Mikawa) in Birdhouse, a full-on fun spectacular for the whole family.
The internationally infamous circus comedy duo The Birdmann and Egg have been described as "utterly endearing idiosyncratic geniuses" by The Scotsman and have performed their unique brand of bonkers stunts, hip original tunes, interactive origami spectacles, and even disco ball sword box illusions all over the world. They feel so fortunate to have landed in Wellington to make their debut at Circa Theatre, which they describe as "such an iconic venue".
"It feels like a wonderful place to see a sweet show by the waterfront this summer".
While The Birdmann and Egg do perform edgy late-night cabaret shows for grownups, starting off as street performers helped them learn the craft of adapting to audiences from all walks of life – and all ages. Birdhouse is a treat for kids and kids at heart.
"One person even came and they didn't have a heart but they did by the time they left", Trent jokes.
The show follows the dynamic duo on a mission to stop the menacing Regurgitator from eating all the major cities of the world, including Wellington.
"But they keep getting distracted by doing magic, juggling, and singing", Trent and Sachie say. "It's like Sesame Street meets Jaws in 3D."
From high up in their treehouse, The Birdmann and Egg will perform world-class circus stunts, attempt to save the planet, and discover the wonders of the place we call home in the process. Plus, there'll even be a hilarious stuffed toy fight.
Can fun save the world? We think so!