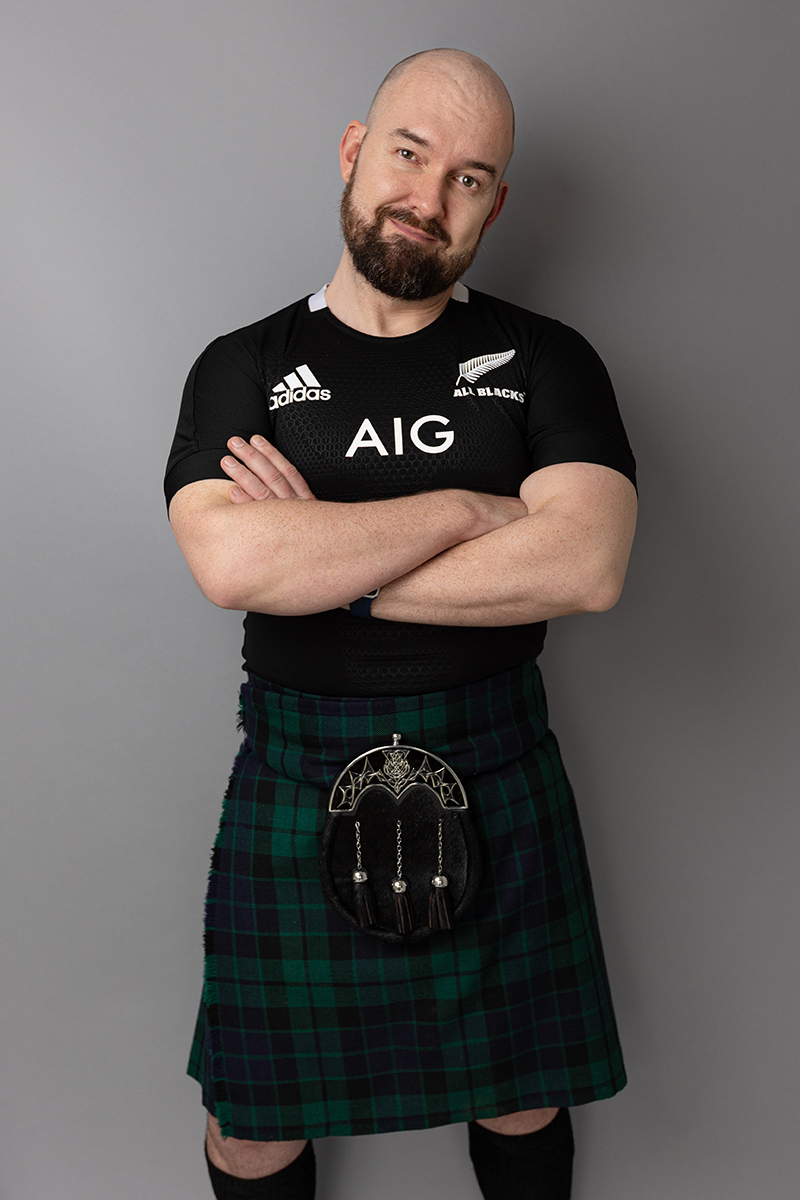 Busy on Wednesday? by Harry Bartle
Originally from Scotland but now a proud Scottish Kiwi, Ryan McGhee [pictured] is yet again striving to create more laughs here in the capital.
McGhee operates Just Tonic Productions, which currently produces regular comedy shows at The Welsh Dragon and Sandbar Mana. Right now, the recipient of the 2021 NZ Comedy Guild Awards' (The Guildies) Best Newcomer, Lower North Island trophy is in Sydney performing his acclaimed New Zealand Fringe Festival sell-out The Scottish Kiwi. But just you wait…
When he returns to our shores, kilt and all, McGhee is starting up another brand-new professional comedy night entitled The Comedy Attic. Kicking off on the 14th of September at The Pow Wow Room, he is hoping it fills the void for a regular comedy gig during the week.
"One of the things we've been missing in Wellington is a professional comedy night on a Wednesday or Thursday. We've got established nights on Friday and Saturday but nothing that draws in comedians and audiences during the week."
To ensure The Comedy Attic starts with a bang, McGhee has pulled together an incredible line-up for the launch. The night will be emceed by award-winning comic Jerome Chandrahasen – who has been making people laugh for almost 20 years – and headlined by nine-time winner of the Best Male Comedian Award at The Guildies, Brendhan Lovegrove.
These local legends will be supported by popular comics Lesa MacLeod-Whiting, Miranda Camden, Michael Macaulay, and the Scottish Kiwi himself.