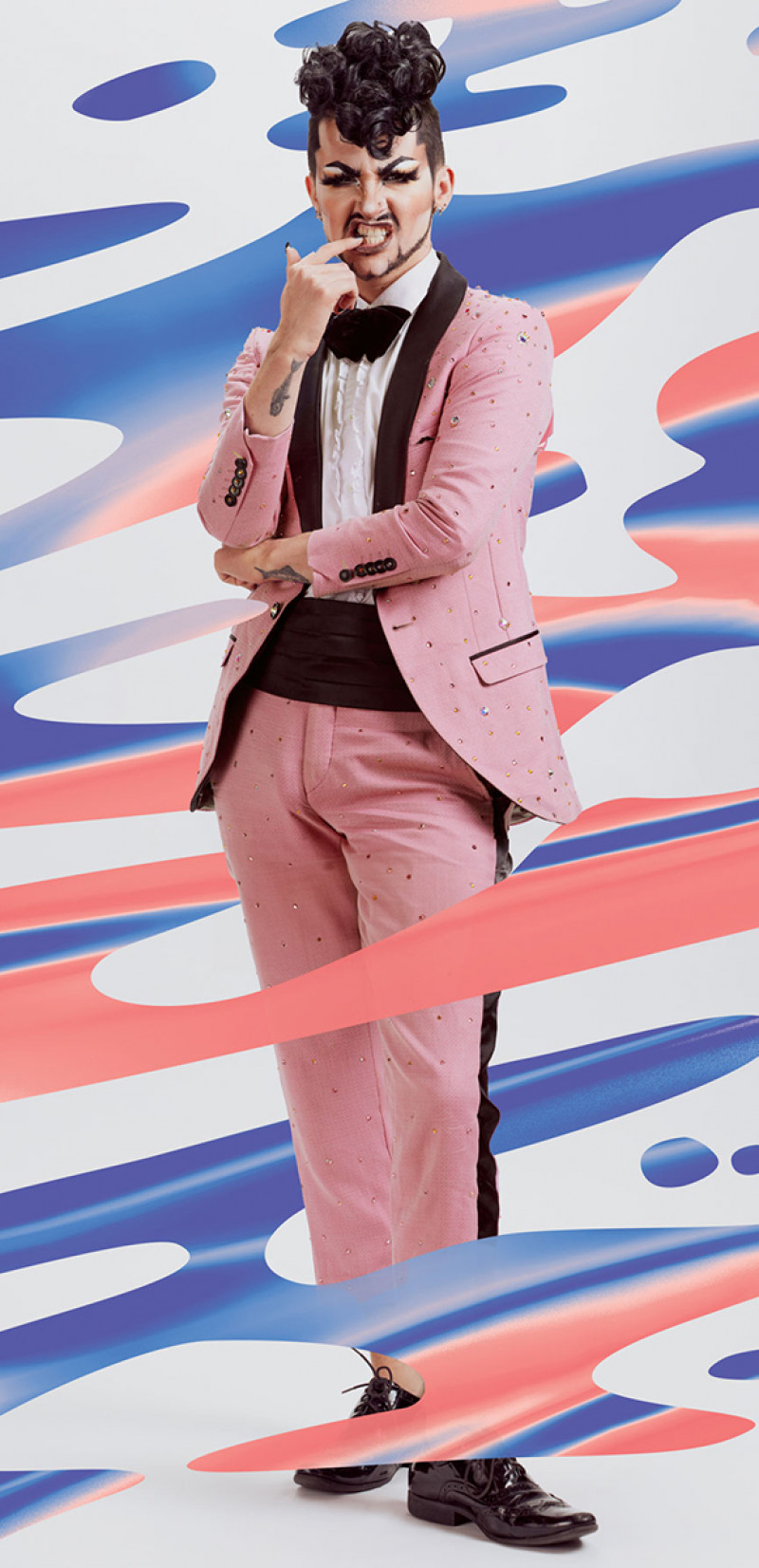 Big, bold, and bonkers by Madelaine Empson
Laser Kiwi, New Zealand's best and only olive-fuelled sketch-comedy circus trio, has had an awesome year, with long tours through Australia, the UK, and even a set at Glastonbury.
"It was definitely the most outrageous festival we've ever been part of (surreal to singing crocodile rock with 120,000-odd people)", Imogen Stone and brothers Zane and Degge Jarvie say.
Next year will be just as massive.
"We have had the pleasure of signing with an incredible UK-based producer who worked with us on a dream run in Edinburgh Fringe and who are beavering away on future projects in the Northern Hemisphere for 2024 and beyond."
Just before kick-off though, Wellington will be treated to the trio's beloved variety show IDIOM, on for an extended season at Te Auaha from the 1st to the 23rd of December. Laser Kiwi says this edition will see one of the boldest, most colourful, and outrageous line-ups they've ever booked performing a huge range of artforms.
"To name a few... we'll have Hugo Grrrl being a total drag icon. Rosita Hendry (fresh off a tour through Switzerland performing with Circus Monti) bringing her world-class Cyr wheel skills. We also have Aotearoa's kendama champion! What's kendama? You will have to come to find out! We also have an incredible vocalist plucked from the Australian opera stage... and plenty in between. It's a big show."
Hoping the audience will walk away with grins stretching ear to ear, Laser Kiwi describes IDIOM as "a celebration of the bonkers things the performers have decided to dedicate their lives to".
"It's a special thing to create and share!"