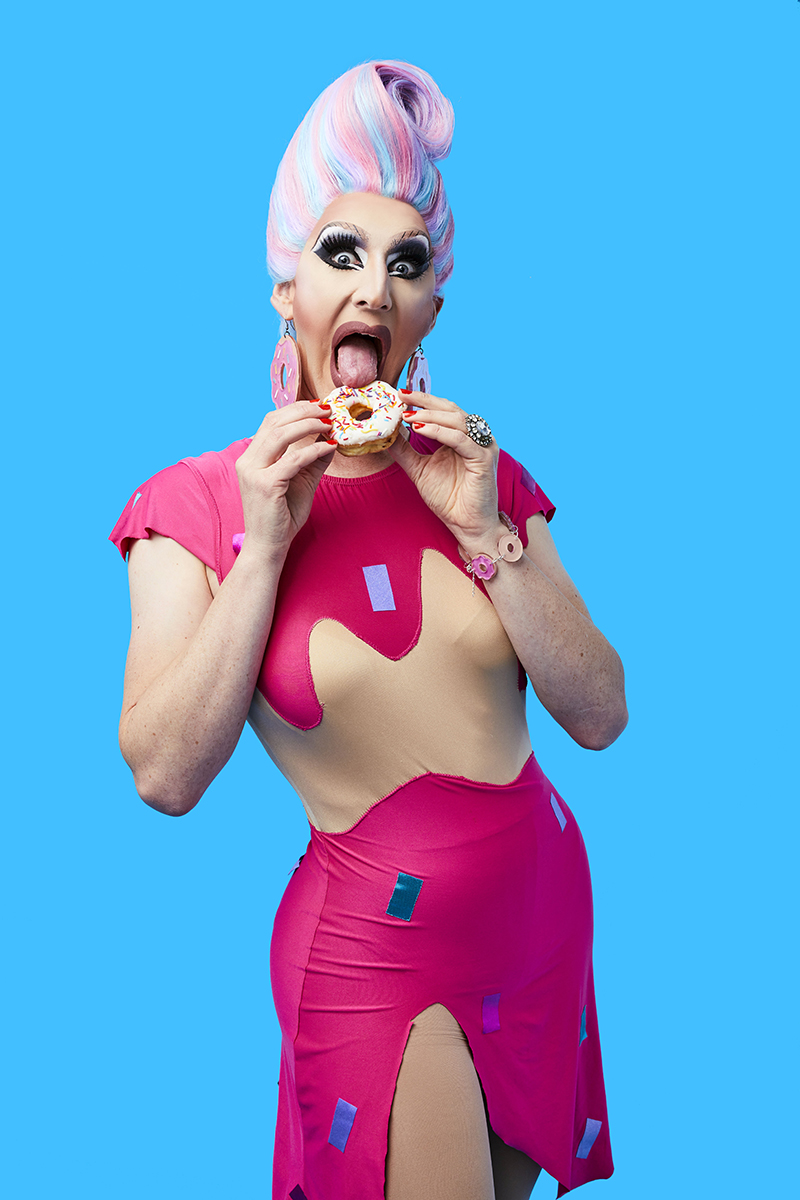 Behind the sequins by Madelaine Empson
Over the last decade, drag queen Anita Wigl'it has wiggled her way into the hearts of many. The star of RuPaul's Drag Race Down Under season one and Canada's Drag Race: Canada vs the World, host of the Warner Brothers Television show House of Drag, and owner and resident MC of Auckland's famous Caluzzi Cabaret is fondly regarded as one of New Zealand's most-loved drag performers.
Anita couldn't be more excited to perform her one-woman show Funny Gurl! from the 12th to the 22nd of April in her Circa Theatre debut.
"Circa is renowned for putting on a variety of fabulous and interesting works and I can't wait to be a part of it", she exclaims.
Funny Gurl! is your chance to get to know Anita over one kooky tell-all hour, where you'll travel back in time to 1989 to witness the birth of a little boy with a big personality. Follow him as he grows up into the glamourous drag queen that you know and love today as you belly laugh to hilarious life anecdotes and wiggle it to dazzling numbers.
While the show might be designed to entertain and make people laugh ("which we all need!"), the themes within do run a little deeper. Funny Gurl! "shows an audience how someone might find the art of drag and choose to make it their career and life", Anita says. "I also talk about some of the bad things that have happened to me to show that behind the sequins there is a human who didn't always have an easy life."
"This all culminates in a ridiculous show that will give audiences a fabulous night out!"