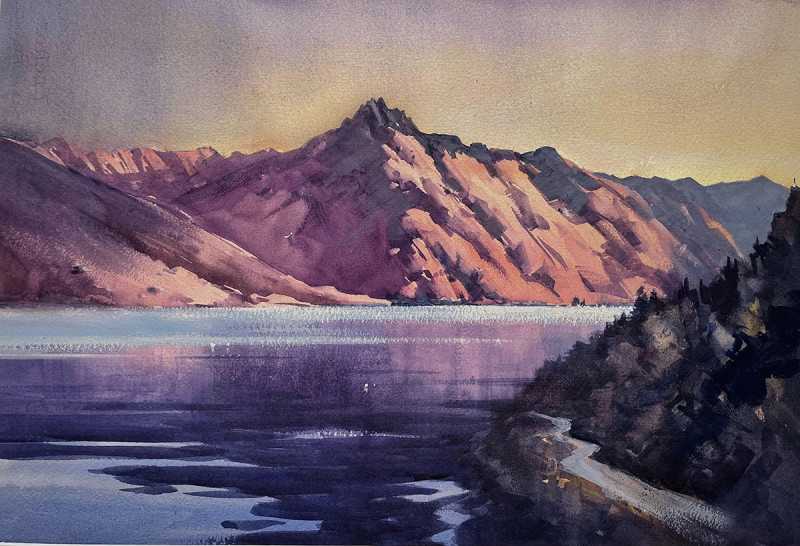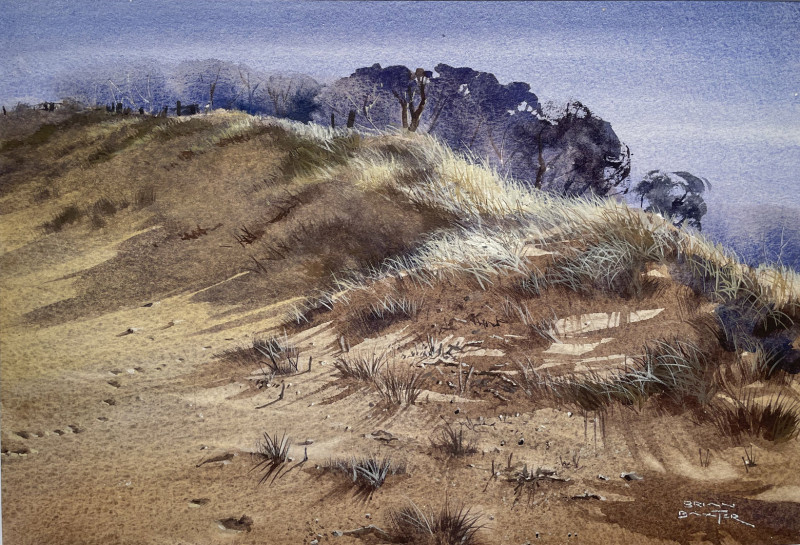 A feast for art-lovers by Harry Bartle
A major highlight on the annual New Zealand arts calendar kicked off in the capital earlier this month when two exhibitions, Splash 2022 and Ceramicus, combined to become Splash 2022 + Ceramicus. Showing at the New Zealand Academy of Fine Arts until the 20th of November, it is a real treat for art-lovers in the community.
Splash is Aotearoa's yearly national watercolour exhibition. Hosted by Watercolour New Zealand, it features over 300 paintings by both professional and amateur artists from up and down the country including top names in New Zealand watercolour: Adrienne Pavelka, Bernadette Parsons, Svetlana Orinko, Jacky Pearson, Min Kim, Peter Coates, Kimbra Taylor, and more
Splash 2022's featured guest is renowned Kiwi painter Brian Baxter. Hailing from Blenheim, Baxter became a full-time artist nearly 50 years ago and has won many awards during his wonderful career, including the Kelliher Art Award in landscape paintings.
Baxter produced over 10 contemporary realistic landscapes for Splash 2021 after he was picked to be the guest artist last year. Because the 2021 event was cancelled due to COVID restrictions, this will be the first time he will be able to display these beautiful works on the national stage.
There will also be several watercolour demonstrations held over the course of the event where members of the public can learn from the professional artists featured in Splash 2022. These are held every weekend during the month-long exhibition, with Petone-based artist Alfred Memelink leading the next session on the 12th of November.
With so many works to see and purchase and chances to learn from the best, vice president of Watercolour New Zealand Marianne Linton says Splash helps showcase the wonders of an artform so many Kiwis are passionate about.
"There are some magical effects you get with watercolour that you can't get with other mediums. It's fantastic for quick sketches when you're out and about but it's equally as great for when you're in the studio working on a big painting."
Running alongside Splash 2022 is the 64th edition of Ceramicus. The exciting ceramics collection features new and original works by members of the Wellington Potters' Association along with pieces by guest artist and curator Karin Ambal.
Inspired by nature, people, and everyday life and influenced by her upbringing in Norway, Ambal has made a big impression on the ceramics stage with her body of distinctive, elegant, and award-winning work. She feels "delighted and privileged to be this year's Ceramicus selector" and has enjoyed picking a diverse range of pieces from members of the Wellington Potters' Association.
The association is also delighted to invite students from the College of Creative Arts at Massey University to take part in Ceramicus and compete for the College of Creative Arts Ceramic Award 2022.
"Splash 2022 + Ceramicus is where some of the best New Zealand art comes together to be enjoyed and to inspire", Linton continues. "The show offers a feast for art-lovers, an exhibition you won't want to miss."