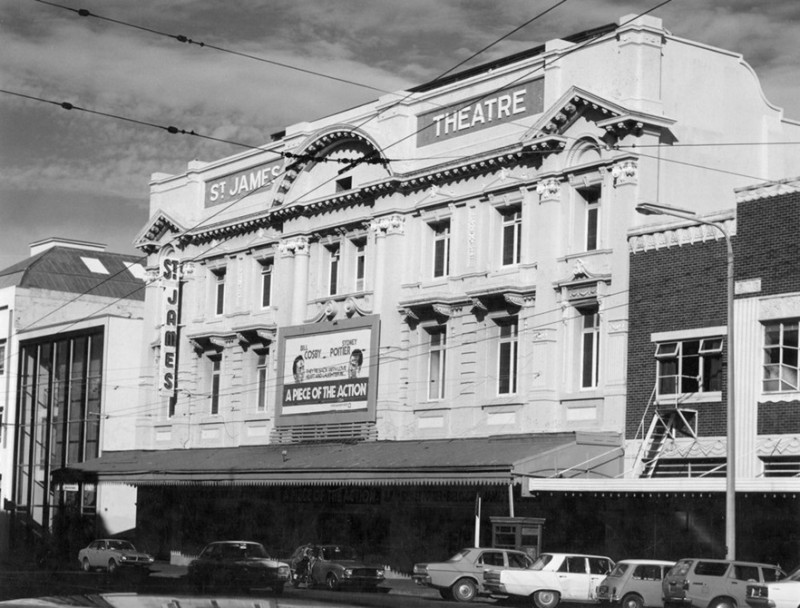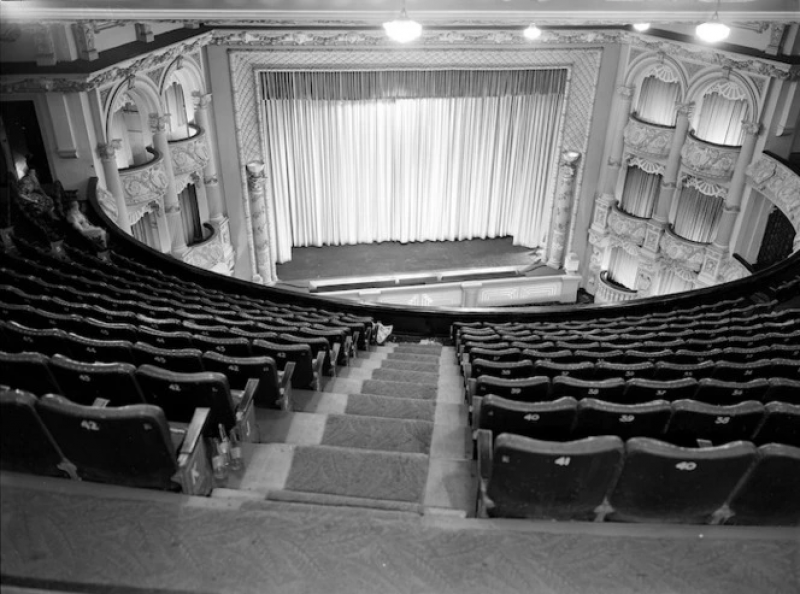 A celebrated history
The year 1912 was a historic year for the world. The unsinkable ship the Titanic sank on its maiden voyage, tensions between the European powerhouses continued to rise on the way to World War I, and right here in Aotearoa we had three Prime Ministers in the space of a few months. However, in amongst all this turbulence a stunning stage theatre was constructed and opened in the heart of Wellington.
Originally known as His Majesty's Theatre, it opened on Boxing Day 1912 after a nine-month construction process. Designed by Henry White, it was also known as Fullers because it was owned by the theatre company Messrs John Fuller and Sons, run by famous entertainer John Fuller.
Having built over 60 theatres across the country, Fuller vowed that St James would be his best. Working alongside White, they designed the first entirely steel frame and reinforced concrete theatre in the world. Pillars in the auditorium were kept to a minimum to allow for perfect viewing and seating was arranged in the arc of a circle to view the stage. The theatre was originally used to play silent movies before becoming the main venue for live performances by slapstick comedians, balladeers, jugglers, acrobats, tumblers, and dancers.
In 1926 the theatre had a series of major improvements carried out, with the addition of new floors in the top eastern end of the fly tower. Three floors of offices were added including those used by John Fuller and Sons. The venue officially became St James Theatre in 1930, the same year it played its first movie with sound, The Gold Diggers of Broadway.
Over the next two decades ownership of the theatre passed from John Fuller and Sons to the Kerridge Rank Corporation. These new owners focused on entrepreneurship, hosting several touring revenues, dance troupes, and theatre companies throughout the 1950s and 1960s. Most notably, they presented two plays by Sir Terrance Rattigan.
In the 1970s St James fell into decline. It was sold to Chase Corporation in 1986, igniting public concerns that the building was going to be demolished. On the 7th of May 1987, the theatre hosted its last movie – Wanted: Dead or Alive – before closing its doors. Six years later a huge campaign to save the theatre resulted in the WCC purchasing it, and a massive restoration project was completed in 1997.
St James played host to an amazing range of events and performances for the next 20 years. The Royal New Zealand Ballet delivered a variety of dazzling performances including their 50th anniversary performance of Romeo and Juliet in 2003. After hosting TEDxWellington in 2017, St James was officially closed for major restrengthening and refurbishments in 2019.
That brings us to today. Thankfully, St James Theatre is set to continue its amazing story for years to come.